Sports Audio Summit 2022: Sky Sports, Discovery and IMG speakers added to extensive content programme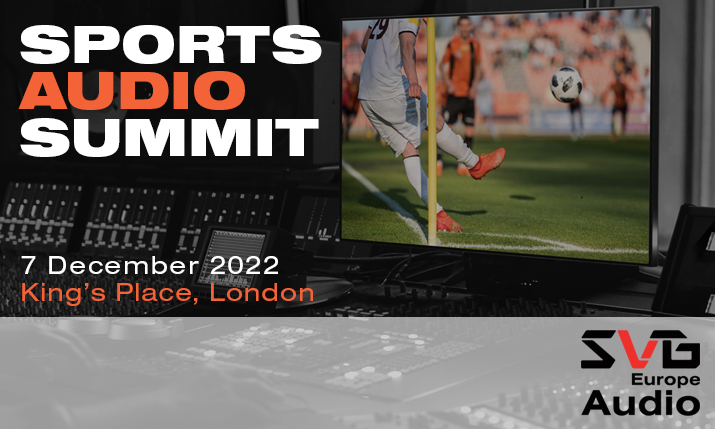 Speakers from Sky Sports, Warner Bros. Discovery Sports and IMG have been added to the content programme for SVG Europe Audio's in-person Sports Audio Summit.
Taking place at King's Place in London on Wednesday 7 December, the event will see audio experts explore the most exciting and disruptive technologies and ways of working in sports broadcasting today.
The discussion will also centre around how these will lead, innovate and challenge the world of sound in sport going forwards into 2023 and beyond.
In 'Exploring the sound of sports production virtualisation in the cloud', Pete Mercer, Warner Bros. Discovery Sports, Senior Sound Manager and
Harry Brown, Sky Sports, Sound Supervisor will be joined by Greg Kopchinski, Waves, Product Manager Live and Install and
Tom Knowles, SSL, Product Manager.
The quartet will take a closer look at what the cloud offers today for audio in sports broadcasting, what is being deployed in Europe, how it is driving manufacturers' product roadmaps, and where audio stands in this virtual future.
On the same bill, IMG Head of Audio Steve Tebb alongside Nuno Duarte, Olympic Broadcast Services (OBS), Sound Design and Audio Manager and
Neville Hooper, NEP UK, Deputy Head of Sound will investigate the rise of immersive audio in sports broadcasting.
As well as panel discussions, the event will include ample time for networking.
For more information and to register go to: Sports Audio Summit.