Sports broadcaster and producer Hazel Irvine to chair Bafta albert Sports Consortium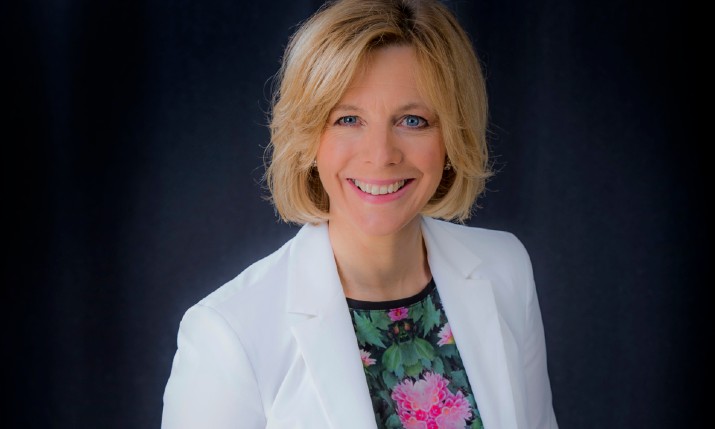 Sports broadcaster, commentator, presenter and producer Hazel Irvine has been appointed as the chair of the newly formed albert Sports Consortium.
In her role, Irvine will help guide the strategy of the group as it works to reduce its impact on the environment.
One of the first female sports presenters to appear on UK television, Irvine is still regarded as one of Britain's leading and most respected broadcasters.
She has presented and reported from 15 Winter and Summer Olympics, fronted golf coverage for 25 years, snooker for 18 years and anchored coverage of athletics and ski racing programme, Ski Sunday, for over a decade.
She also has experience behind the camera, working as executive producer on IMG Scotland's documentary Glasgow '67; The Lisbon Lions, which won Best Single Documentary at the British Academy Scotland Awards.
Discussing the appointment, Irvine said: I'm excited to join the albert team as it seeks to inspire, educate and change behaviours around climate, waste and sustainability, not just in the sports broadcasting community but in the audiences we serve too."
Hazel was involved in the 1994 Winter Olympics in Lillehammer which were touted as the first 'Green Games' – "it was a (low energy) lightbulb moment" added Hazel, "and really made me think about our industry's impact on the environment"
Kevin Price, chair of the BAFTA albert Consortium added: "We were thrilled that Hazel accepted our invitation to chair the BAFTA albert Sports Consortium. Her expert knowledge coupled with her desire to see the industry shift to a zero-carbon future means she is perfectly placed to take up this role. Her energy, experience and standing within the broadcasting world will undoubtedly help us to create positive environmental change."
The BAFTA albert Sports Consortium was formed in July 2020, in order to support the sports broadcasting community. Together the group will explore some of the key challenges and opportunities posed in live sports broadcast, particularly energy use and travel. They will also share best practice on the steps which have already been taken to date.
The group brings together key broadcasters and self-producing sport federations including: BT Sport, Sky Sports, BBC, ITV, Sunset & Vine, IMG, Premier League Productions, The All England Lawn Tennis Club (AELTC), Formula 1, Aurora Media, Channel 4.
It is also working alongside SVG Europe as well as The British Association for Sustainability in Sport (BASIS) and Sport Positive in collaboration with UNFCCC Sports for Climate Action Framework.
Irvine chaired her first Sports Consortium meeting on Tuesday 15 September 2020.
Hazel Irvine photograph by Alan Peebles