Sports Delivery Forum: Speakers from OBS, Sky, EMG and Gravity Media to take part in 13 July online event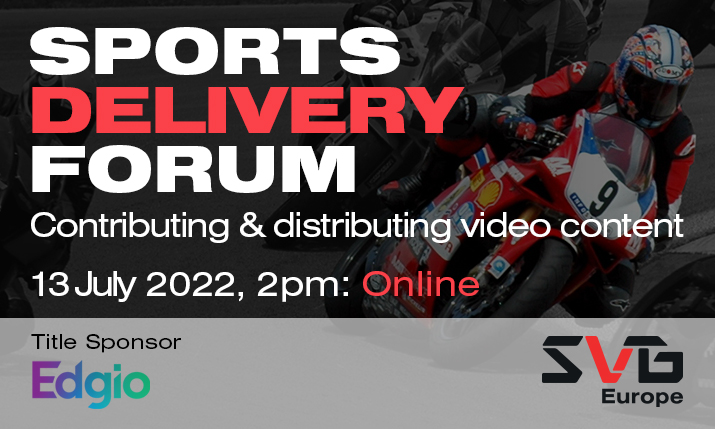 More speakers have been added to the content programme for Sports Delivery Forum, sponsored by Edgio, an online event taking place on Wednesday (13 July 2022).
Sports Delivery Forum will see experts discuss the challenges and opportunities affecting this crucial part of the sports broadcasting chain.
'Live Sports Delivery: The Big Debate' will feature: Gravity Media, technical producer Claire Downey; Mario Reis, Olympic Broadcasting Services' director of telecommunications and OTT; EMG chief operating officer Bevan Gibson and Alessandro Reitano, Sky Germany, SVP of Sports Production.
The quartet will discuss fibre, satellite and using the public internet, remote contribution, 5G and cellular bonding, disaster recovery, and more.
The event will also include a Thought Leader Perspectives panel featuring guests from Cerberus, Caton Technology, Media Links and Signiant.
The Switch will also provide viewers with a case study on the CONCACAF Gold Cup while title sponsor Edgio will open proceedings.
To find out more and to register to watch, please go to Sports Delivery Forum. Registration closes at 5pm on Tuesday (12 July).