Sports Graphics Spotlight: Sky Sports Golf session confirmed, registration opens for 5 March event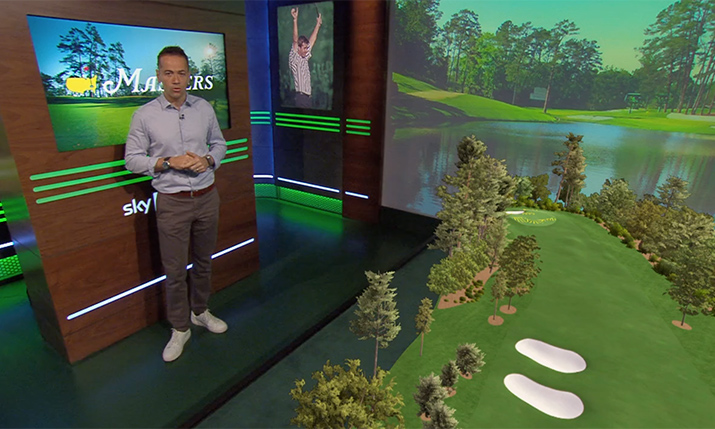 Augmented reality (AR) graphics used by Sky Sports on its coverage of the Masters golf will be among the projects featured during SVG Europe's Sports Graphics Spotlight which takes place on 5 March.
Sponsored by Vizrt, the online event will bring together some of the brightest creative and technical minds in the industry, shining a light on the latest developments and showcasing the best in 2D, 3D and augmented reality, across on-screen and studio graphics.
The first confirmed session will focus on Sky Sports work on the Masters golf and will see Sky Sports director of golf Jason Wessely and guests discuss the Sky Scope AR graphics that were used during the Augusta National tournament to illustrate and analyse players and holes.
Wessely will be joined by Sky Sports senior director Mike Allen, Sky Sports G&D support team manager Dominic Hudson and golf presenter Nick Dougherty (pictured).
Further case studies and speakers will be announced in the coming days.
Other highlights include a Masterclass session on how graphical data and statistics can be used effectively and appropriately for analysis and storytelling within televised sport, and a Thought Leaders Perspectives panel.
To find out more and to register go to: Sports Graphics Spotlight
---

Sports Graphics Spotlight, sponsored by Vizrt, takes place on Friday 5 March starting at 2pm UK time. It is free-to-attend for sponsors and senior professionals working in the business of European sports broadcasting and production. To find out more and to register go to: Sports Graphics Spotlight
---