Sports OTT Forum 2020 online: Register now for 27 May event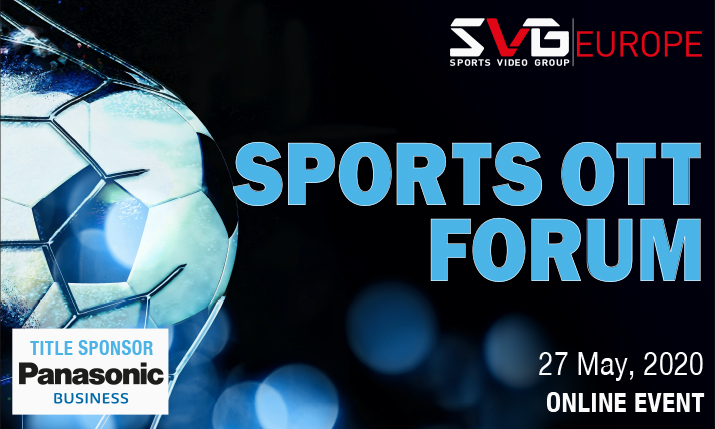 In lieu of the Sports OTT Forum event that was due to take place in London on 27 May 2020, SVG Europe will be producing exclusive OTT and streaming-related video content and making it available online to members and sponsors on the same date.
Sports OTT Forum 2020 online, sponsored by Panasonic, will feature live and on-demand interviews and live or 'as live' panels that will be released in conference format, with each session being premiered at different times throughout the day, from 11am until 4pm*.
The video content will be made available to both SVG Europe members and sponsors via a dedicated Sports OTT Forum 2020 microsite.
As all videos will be password protected, registration will be required. Registration is now open.
The video content featured in the Sports OTT Forum will look to answer some key questions:
How can OTT, streaming and social media be used to keep sports viewers, fans and subscribers happy now, during the lockdown, and in the future?
What sports video content is possible and works best, especially when there are no live events to cover? How can data be used effectively?
How will the sports video industry handle the bottleneck of producing and distributing multiple live events after the virus pandemic has passed?
What does the immediate and long-term future hold for sports OTT, streaming and social media?
The featured speakers will be announced next week.
Where technology allows, there will also be opportunities during the day to do live online Q&As and take part in online discussions using social media and web-based video platforms. Further details will be provided as they become available.
The day will culminate with the SVG Europe Sports TV Awards 2020, sponsored by Canon, which will premiere on the SVG Europe YouTube channel at 5pm UK time.
*Timings subject to change