Sports OTT Summit: More speakers confirmed for 15 June event in Paris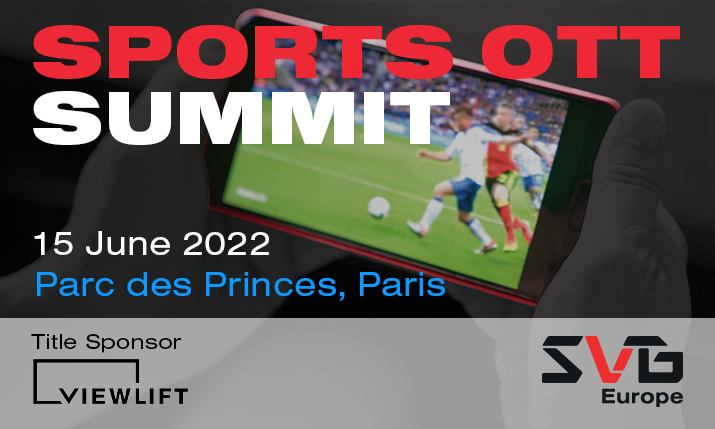 Speakers from Olympic Broadcasting Services, the DFL, Little Dot Studios and Endeavour Streaming have been added to the content programme for next month's Sports OTT Summit, sponsored by ViewLift.
Taking place in-person at the Parc des Princes on 15 June, the full day event will take a deep dive into how OTT platforms, streaming services and social media channels are redefining televised sports, as well as offering delegates a stadium tour, ample opportunities for networking and a chance to reconnect with the sports broadcast community.
Sessions will begin with a high-level fireside chat about The State of the Streaming Nation, featuring Sébastien Audoux, Head of Digital Sports at Canal+; Mario Reis, Director of Telecommunications and OTT at Olympic Broadcasting Services; and Dominik Scholler, DFL Head of Audiovisual Rights International. They will discuss the latest trends, challenges and opportunities, and offer thoughts on what is to come in the OTT and digital markets.
In Fan Engagement – Putting Fans at the Heart of the Action, Tim Stott, Executive Producer, HBS Digital; Rémi Chasles, CEO of Origins Digital; Fiona Wood, Strategy Director at Little Dot Studios; and Pete Bellamy, SVP Global Sports Lead at Endeavor Streaming, will debate how to have a solid content strategy around OTT, digital products and social media that will keep fans engaged.
In addition, Matt Stagg, Director of Mobile Strategy at BT Sport, will join a Web 3.0 Explainer panel, discussing how the metaverse, cryptocurrency and NFTs are reshaping the digital future and, potentially, the nature of OTT.
Finally, Sharon Fuller, Chief Content Officer at the eSkootr Championship, will use her Closing Keynote to talk about how OTT and digital platforms are being used to launch, establish and raise the profile of the new electric scooter racing series, sharing what is being learnt, and outlining why it's the way forward for this and other niche sports.
To find out more and to register go to: https://www.svgeurope.org/sports-ott-summit-2022/