Sports producers targeted as Disguise appoints Ventre as VP of broadcast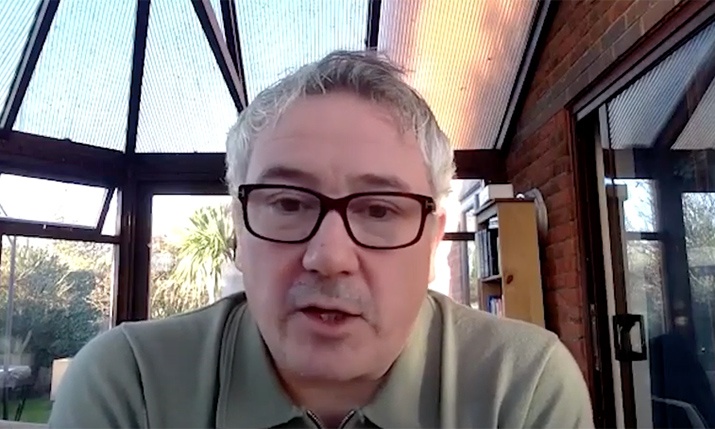 Disguise has appointed former Ncam vice president of sports and broadcast Phil Ventre as its vice president of broadcast.
In his new role, Ventre, who started earlier this month, will work closely with chief commercial officer (CCO) Tom Rockhill to lead disguise's innovation and development within the sports, esports and broadcast sector.
Discussing why he opted to take up the newly created position, Ventre said: "Ncam partnered with disguise 12 months ago to join Ncam's real-time camera tracking system with disguise's extended reality workflow. From my work on that project, I saw what disguise was doing and enjoyed working with the team. Knowing what is coming makes me believe disguise can fundamentally change the way broadcast graphics are delivered and I am excited to be part of that change."
He added: "My number one mission will be to deliver the go-to-market strategy for broadcast and support the rest of the disguise team in delivering it."
SVG played a part in Ventre getting the job, as CCO Rockhill explained.
"I first met Phil at an SVG event and he seemed to know absolutely everyone in the broadcast industry. When working more closely with him in his role at Ncam, it became clear that he would be an obvious choice to lead our focus on innovation in broadcasting. xR and real-time virtual studio environments are becoming widely adopted by broadcasters, and Phil will be working with customers to support our growth in the market."
Disguise develops a technology platform that combines production software with media server hardware to allow sports producers and broadcasters to create video experiences including virtual and augmented reality sets.
In March, the company announced that it had gained new backing from The Carlyle Group.
Ventre, a regular contributor to SVG and SVG Europe, has previously worked for Apple, Avid, Ross Video and AE.
---