Sports Production & Technology Summit: Registration opens for 28 October in-person event in London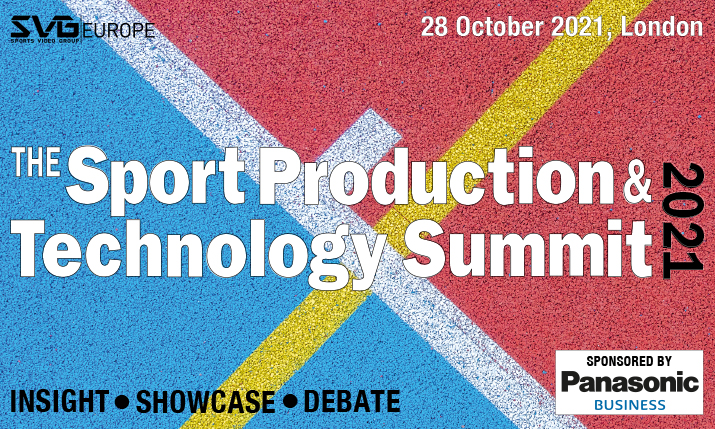 Registration is now open for the Sport Production & Technology Summit and the Sports TV Awards 2021.
Taking place on Thursday 28 October at Chelsea FC, the Sport Production & Technology Summit 2021, sponsored by Panasonic, features a packed schedule of conference sessions, networking, exhibits and a tour of the iconic Stamford Bridge. It will also include the prestigious Sports TV Awards, sponsored by Canon.
Beginning at 11:00, this in-person event will feature a series of Sport Production Leaders Briefings. Panels of key production, technology and operations decision-makers from Europe's sports broadcasting and production community will discuss their current opportunities and challenges and share intelligence about their future priorities.
In addition, Thought Leader Perspectives will see thought leaders from SVG Europe sponsors outline how their product and solutions strategies are responding to the ongoing evolution of sports broadcasting and production workflows.
The day will also include the welcome return of the SVG Europe Sports TV Awards 2021 as a physical event. The awards will recognise and honour the outstanding companies, teams and individuals that pushed sports broadcasting and production forward within the 2020 calendar year.
Registration for the event is now open to members and sponsors. You will not be able to turn up on the day and gain access so register now to secure your place.
IMPORTANT: COVID-19 PROTOCOL
All delegates attending this event will need to provide evidence they are at low risk of transmitting COVID-19 by providing either proof of a negative Lateral Flow Test taken with 48 hours of the event or full Covid-19 vaccination. Find out more.
---
Sport Production & Technology Summit 2021 and the Sports TV Awards 2021 take place on Thursday 28 October at Chelsea FC's Stamford Bridge stadium in London. To find out more about the event and to register go to: https://www.svgeurope.org/spts-2021/
---