Sports Technology delivers full turnkey solution to the Birmingham 2022 Commonwealth Games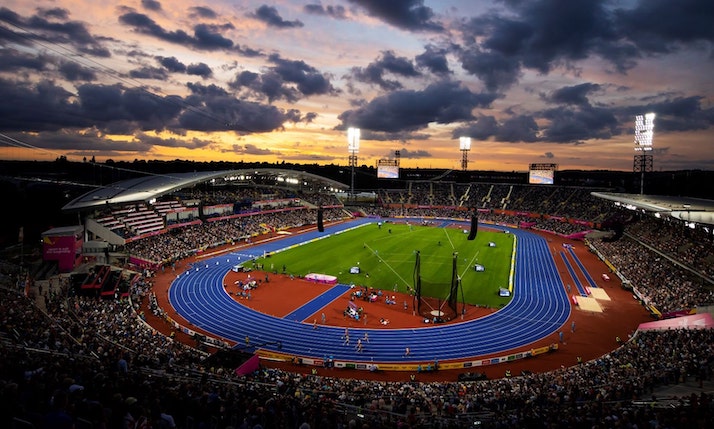 Sports Technology (ST), the Official Large Video Screens & Audio Services Provider to the Commonwealth Games, has provided a full turnkey technical solution to the Games. This included the design, delivery and operation of all LED screens, projection, audio, sport presentation, and the provision of major signal distribution infrastructure across the 15 competition venues.
Technology on show included interactive athlete entrance LED screens – displaying unique graphics and information for each athlete presented into the competition – as well as leader boards showing scoring and broadcast feeds around Alexander Stadium.
ST was established in the UK in 2010 in the run up to the London 2012 Olympics as a specialist business focused on delivering AV and associated technology services to major multi-sport events. The business is now a wholly owned subsidiary of Creative Technology (CT), part of the NEP Worldwide Network.
Birmingham 2022 marks the third consecutive Commonwealth Games where ST has enjoyed official provider status. CT's Commonwealth history extends back to 1986 in Edinburgh, continuing with almost every Games since.
This year for the first time, ST's delivery includes the launch of new signal distribution platform TFC Flow, which allows transmission of multiple signals for data, intercom, video and audio (DIVA) over one IP-based fibre infrastructure across all venues.
The DIVA concept was pioneered by ST in 2015 and following deployment at the Gold Coast 2018 Commonwealth Games, was adopted by the IOC as a default for future Olympic Games.
The TFC Flow system is built around group company NEP's proprietary software TFC with the integration of scalable hardware from the likes of Grass Valley, RTS and Embrionix.
Damian Rowe, managing director of ST, commented "Over many years at numerous Games, the delivery of cable systems to connect multiple functional areas within venues has been a massive logistical challenge and an operational cost to the organisers, resulting in hundreds if not thousands of kilometres of cable and other infrastructure going to waste. The evolution of these games-wide connectivity solutions is providing real and tangible contributions to event sustainability, function and cost."
With Birmingham 2022 striving to be the most sustainable edition of the Commonwealth Games yet aiming to achieve a carbon neutral legacy and an unprecedented level of social engagement, ST also played its part, introducing a number of environmental and social initiatives.
Front and centre was the company's partnership with Resonance, a state-of-the-art music institute in the West Midlands, to engage at all levels with students around technology workshops and placement opportunities, hopefully creating future employment opportunities with the group.
Dave Crump, CEO of Sports Technology, added: "We recognise as a company that there is a huge responsibility to engage and support educational establishments, sharing knowledge and hopefully encouraging students to choose a career path in the live events industry. Now more than ever we need to form these relationships bringing young talent into our industry allowing them to build careers in this dynamic and exciting sector."
The team has already hosted multiple sessions and demo days at Resonance over the last year. Five students were brought into the production, shadowing experienced crew members and gaining valuable skills that they can take forward with them as they progress through their careers.
The Birmingham 2022 Commonwealth Games is striving to become the first edition to have a carbon neutral legacy and ST maximised the use of local resources wherever possible. The majority of the 120 staff involved in delivery used public transport throughout the Games and many were provided with bicycles for travelling to, from and around the site for the entirety of the event. These will be donated to a local charity after the event.