Sports TV Awards Winner: IMG on going green for the good of the planet and taking its partners on the journey
IMG Productions and Studios, winner of the SVG Europe One Planet Award for Sustainability in Sports TV for its sustainability committee, GreenToScreen, is on a clear and decisive path to be carbon neutral by 2030.

In March 2021 IMG launched GreenToScreen, its fully-inclusive initiative to dramatically draw down CO2 and avoid a point of no return, yet the work to make GreenToScreen happen began in 2019 and really took off in 2020, despite the pandemic.

Led by Sarita Neto, production executive at Premier League Productions, and a group of passionate and driven individuals, with the buy-in of all senior management, IMG Productions' objective with GreenToScreen and the lead-up to it has been to evaluate the business and reduce its environmental impact going forward.

The judges felt of IMG's award entry that, "the winner displayed a very strategic approach, a clear vision and a tangible roadmap. Accountability is clear and shared across the organisation, demonstrating a clear cultural change, and they acknowledge the journey ahead. They are having a significant impact through the volume and visibility of the productions they take on and are bringing along all their stakeholders as well."

Sustainable pedigree

IMG is a founding member of BAFTA's Albert Consortium and a pivotal member of the recently launched Albert Sports Consortium where it continues to contribute to cross-broadcaster initiatives and working groups to make sport production more sustainable and raise awareness among the stakeholders and audiences of the sporting industry.
"It's our moral obligation, and as a business operating in sports, sport is one of the areas that will be impacted by climate change quite heavily. Many outdoor sports will become challenging and more difficult as the planet heat ups and the environment changes. It is vital that the sport broadcast industry plays its part and contributes to the discussions and solutions in reducing emissions"
Among a plethora of things that IMG has implemented towards a more sustainable future, all staff at the company have been invited to attend Sustainable Production Training this year. Meanwhile, Premier League Productions intends to expand its sustainability practices across all areas of the division to achieve carbon neutrality for all its productions by May 2022, being the first production within IMG to do so. It is using its position as one of the biggest production departments in IMG, producing content for the best league in the world, to lead and inspire action and positive change for all of its staff, freelancers, talent, suppliers and viewers around the world.
It is measuring its carbon impact, educating, managing and influencing its staff, contractors, suppliers and stakeholders to reduce its environmental impact and dramatically draw down Premier League Production's CO2 emissions, and making sure its content is compatible with a sustainable future.
On training, 100% of Premier League Production's staff will have completed the Albert Carbon Literacy Training by December 2021, with all new starters going on to complete an Albert Sustainability Course within three months of starting. That figure for training is currently 70% and rising, so it is pushing to get through the final 30% in the next month.
The entire IMG building at Stockley Park is now powered by renewable energy. Being able to control its facilities has given the company the ability to ensure that all four of its studios, nine live galleries and more than 45 edit suites are powered by sun, wind, biogen and water. There are LED lights in the studios, electric vehicle charging points in the car park and no plastic cups in the canteen.
GreenToScreen also launched the first ever Green Week at Stockley Park from 19 to 23 April 2021, to coincide with and celebrate World Earth Day on 22 April.
Making things happen
On why sustainability is so important to IMG, and why the company has taken such a strong stance on it, Neto states that the company has always had an interest in the area. However, she adds: "Up to about two years ago, there wasn't a lot happening in the space, aside from the standard things on plastic cups and things [that can be changed] in the building; that sort of stuff.
"Then two years ago I started that journey with the Premier League looking at what could be achieved. We started the Premier League eco OB group where we worked and collaborated with broadcasters; all of us were working together on football, but I realised that we could do so much more if [we worked] across the board with various stakeholders, even though you would be in competition with each other most of the time; how collaborative and how much more impactful it could be. And that was really the start of the work we did with Sky, the BBC, the Premier League themselves, and all the OB companies that worked on that."
"I realised that there's so much more in IMG as a company that we could do, because we deal with lots of other federations, [such as] the European Tour, and that same model that really was working for us on the Premier League could easily just be transferred into other areas of what IMG does," Neto continues.
"I then had a chat with John Hollywood, who's our SVP director of production worldwide, as he was initially involved with Albert. I said to him, we can't dilly-dally about this sort of stuff anymore; as a business, we've got such a huge reach and we deal with so many stakeholders that we really need to start looking at what we can do strategically to actually be impactful in all the areas that we work in and with all the stakeholders that we work with. It's our moral obligation, and as a business operating in sports, sport is one of the areas that will be impacted by climate change quite heavily. Many outdoor sports will become challenging and more difficult as the planet heat ups and the environment changes. It is vital that the sport broadcast industry plays its part and contributes to the discussions and solutions in reducing emissions."
Positive changes
Once the decision was made to start making positive changes, Neto then had to get the company on board. She explains: "That's when we started formulating the strategy. I had to convince the senior leadership that we needed to do more, and that's when we got the senior leadership's buy-in. It didn't take a lot of convincing them."
IMG does not have a person inhouse that is dedicated to sustainability, so it was down to Neto to find a group of invested people within the business who could help form the new sustainability strategy, and take it forward with her.
"What we're certainly trying to work towards is for sustainability to become part of the DNA of this company, and also part of the culture"
She says: "I wanted to get a group of people that I knew were not just decision-makers, but understood the business and actually have the gravitas to influence other people as well. I wanted a group of people that were as passionate as I was about it. So the starting point was getting that group of people together and lobbying that group of people. It started with setting up that steering group, and once we had the steering group, it was important to say, 'okay, well, what is the strategy here? How are we going to set out what we wanted to do? And how are we going to measure that, more importantly?' It was important to have the strategy, but also the governance around it."
Neto and the steering committee identified two areas to concentrate on – productions and the IMG building – and developed a mission of being net zero carbon by 2030. The next stage was to plot out a timeline to enable the business to move along that track to achieve its goal.
The steering group, which really kicked off the IMG strategy on sustainability in February 2020, had to concentrate on their day jobs last year when the pandemic hit in March, but after around four months they were able to refocus on the sustainability mission. This included creating a policy report so the company could start to measure its progress.
Says Neto: "We started getting on calls, trying to move the agenda a little bit forward and saying, 'come on, let's just get this policy out'.
"The steering group work on their own objectives on a month-to-month basis, with working groups that they identify to work with them – all volunteers and all people doing this over and above their day jobs – so sometimes things go a little bit slower than really you would want to. But we have quarterly meetings geared towards updates on where we all are, like what's the carbon footprint looking like, and what's our emissions looking like?" she adds.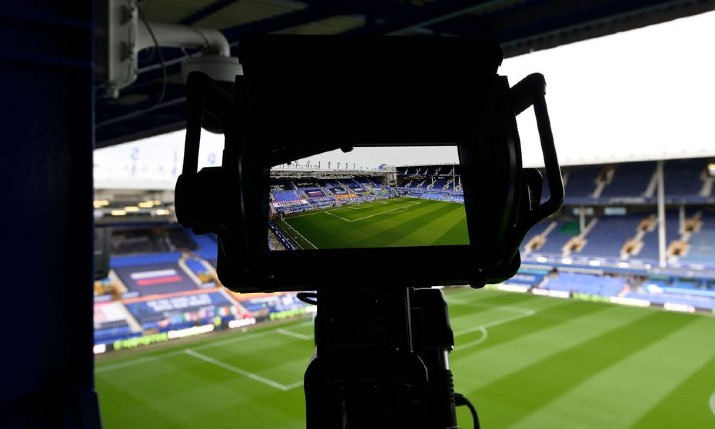 Everyone on board
One of the questions also being asked at the time was how IMG could spread its reach to all of its clients, working with them and their own sustainability focuses, while trying to create an umbrella of movement with all its stakeholders so they could move together in the same direction. Therefore one of IMG's sustainability objectives became for each department to start engaging with their federations to tell them what IMG was trying to achieve, inform them how IMG was attempting to achieve those aims, and to get their buy-in.
Notes Neto: "Obviously for a large part of what we are doing and delivering, we need the buy-in of the federations as well, because we're just a production company, or sometimes we're the production company and the rights holder for a federation, [but either way] we need their support. It's like in the case of the Premier League specifically, we can't do much without the Premier League actually putting pressure on the clubs to get certain things in place for us. You need that whole relationship between everybody to work and everybody to start speaking the same language, and that's when it becomes really impactful, when you've got all those stakeholders and players working together."
Now, IMG has committed to compiling an impact report at the end of the year, which will be used alongside its quarter-on-quarter comparisons to help push the business along to its end goal of net zero by 2030.
Neto concludes: "What we're certainly trying to work towards is for sustainability to become part of the DNA of this company, and also part of the culture. You still find that you've got a smaller percentage of people in the company really engaged with it, and it's now about pushing and making that just part of people's thinking automatically; that's the next step of the process where 85% of people think of [sustainability] the moment they do something – is there a greener way of doing it? – and that's when we'll really see the world changing, I think."
The IMG GreenToScreen steering group who have made it all possible with Neto are:
Facilities: Sally Wharmby, VP, facilities
Energy & Technological Innovation: Brian Leonard, head of engineering
Production: Mary-Claire Gill, head of production
Editorial: Stephen Cook, director of content
Waste & Recycling: Loris Vigiani, head of production
Travel: Carina Filiali, production executive and Victoria Waters, production manager
Sustainable Training and Albert Calculator Data Analysis: Melissa Andersen, production executive and Harvey Shackleton, head of finance, Premier League Productions
Suppliers, Hair, Make-up and Wardrobe: Nicola Cottrell, production executive
Catering & Annual Green Week: Alexandra Green, production executive
Communications: Jon Peck, development executive