SportTech 2017: Innovation Showcase for UEFA Champions League Final in Cardiff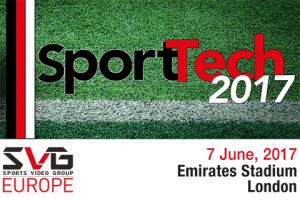 With a gigantic production undertaking across HD and UHD and a raft of innovations in broadcast and digital, the UEFA Champions League Final in Cardiff on June 3 will provide a major football showcase for UEFA and Host Broadcaster BT Sport. At SportTech 2017, BT Sport Chief Operating Officer Jamie Hindhaugh, Chief Engineer Andy Beale and UEFA Senior Digital Broadcasting Manager Olivier Gaches will provide a close-up view of all key innovations in conversation with SVG Europe Executive Editor Fergal Ringrose.
After its debut visit to Dublin in 2016, SportTech Europe returns to London for its 2017 event. Delegates should anticipate a characteristic blend of sessions at the Emirates Stadium, home to Arsenal FC, featuring emerging technologies (HDR, VR, IP), as well as bespoke previews of some of the summer's major sports events and the production workflows that will support them.
As usual with SVG Europe summits, the busy programme will include a detailed site tour and extensive networking opportunities, including lunch and post-summit drinks.
Register now: https://www.svgeurope.org/sport-tech-europe-2017/