SportTech 2018: Registration now open for May 30 event at Chelsea FC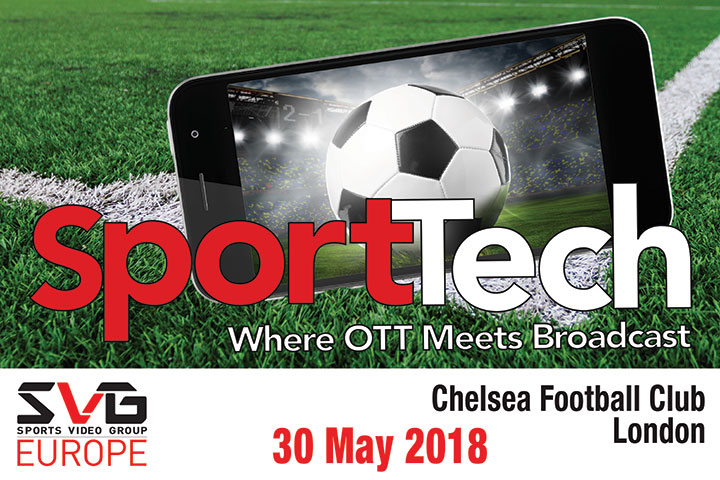 ---
Registration is now open for SVG Europe's SportTech conference which this year will focus on OTT and direct-to-consumer live streaming.
Much like the introduction of satellite television 25 years ago, OTT distribution and direct-to-consumer live streaming are dramatically changing televised sport.
While the entire media ecosystem is addressing this new era of consumer behaviour, the sports production and broadcasting market faces its own unique set of challenges.
In response to the SVG community's need to collaborate on these new technologies and exploit these new business opportunities, SVG Europe will introduce a new theme, 'Where OTT Meets Broadcast', to its SportTech 2018 summit at Chelsea Football Club on Wednesday, May 30.
SportTech 2018 will provide the opportunity to learn from the entire spectrum of sports streaming experts, from traditional broadcasters taking linear into the digital world to emerging media companies and sporting federations building digital-first streaming experiences from the ground up.
The hot topics to be addressed during a series of specially convened keynotes, presentations, interviews and panels will include business and monetisation strategies, app development and user experience, cloud delivery, security, latency and more. The full programme and speakers will be announced shortly.
Join friends, peers and colleagues for SportTech 2018 as SVG Europe examines how OTT is taking sports content and the sports media business into a new era.
Please note, as part of the registration process, and in order to comply with new Data Protection Laws, you will be asked to answer three very quick and simple questions about how SVG communicates with you.