SportTech 2019: Borussia Dortmund FC added to packed schedule as registration deadline approaches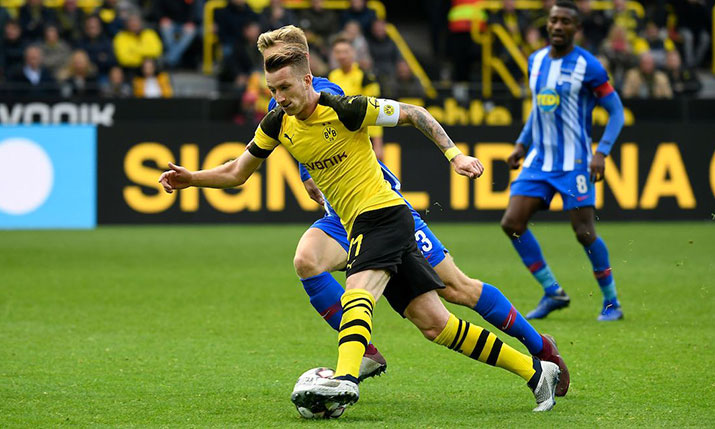 Using online video content to engage and attract football fans will be examined in detail at SportTech 2019 during a presentation by Borussia Dortmund FC's Axel Gasteier.
Discussing BVB-TV, the German football giants' recently re-launched in-house OTT TV channel, head of production Gasteier will outline how the web, mobile and social media can help the club to build an international audience and enthral fans even when they don't have live rights.
Following the presentation, Gasteier will be joined on stage by Bernd Mueller, the director of digital services at Sportradar, the football club's technical partner, as part of a short Q&A session.
The announcement of the BVB presentation coincides with the last few days of registration for the event, which is taking place at Lord's cricket ground on 22 May.
Registration for SportTech 2019 will close at 5pm on Monday 13 May.
'Football Unplugged: The BVB-TV Story' is part of a packed SportTech 2019 programme that also includes sessions on successful live streaming, attracting the new generation of sports viewer and creating sports highlights and clips for social media and the web.
A preview of how the 2019 ICC Cricket World Cup will be covered on TV and online, an SVG Europe Women's Networking Event and a 'Carbon Literacy for Sports Production' workshop are also included.
As with all SVG Europe events, there will be plenty of networking opportunities throughout SportTech 2019 and delegates will also get the chance to take part in a guided tour of Lord's.
SportTech 2019, sponsored by SeaChange, is taking place on Wednesday 22 May at Lord's Cricket Ground in London. To find out more and to register, visit https://www.svgeurope.org/sport-tech-2019/