SportTech 2019: Sports production community invited to attend bespoke sustainability workshop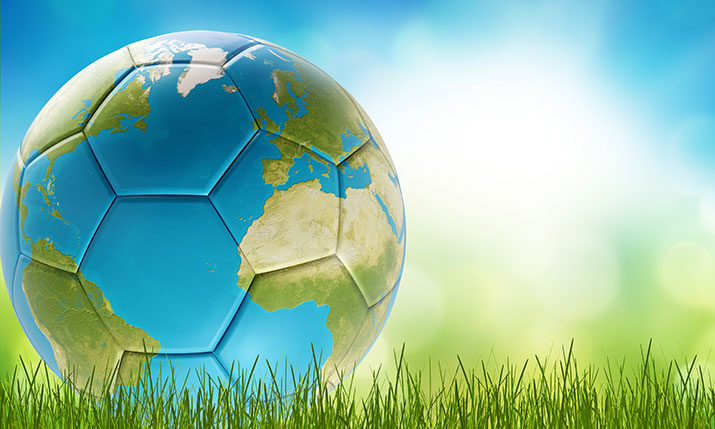 Sports broadcasters, production companies, rights owners and OB facilities providers are being invited to attend a free sustainability workshop during next month's SportTech 2019 conference at Lord's.
The 'Carbon Literacy for Sports Production' workshop has been designed specifically for the sports production community and will provide attendees with expert advice on understanding sustainability in sports television and help with improving their green credentials.
Delivered in a classroom format within the JP Morgan Media Centre at Lord's, the session will be run by Jeremy Mathieu, a former ESPN producer who has most recently been working as a sustainability trainer and consultant across both television and the wider sports industry.
The companies that have already confirmed their attendance at the workshop include BBC Sport, Sunset+Vine, Noah Media Group, North One Television, Timeline TV, F1 and CTV Outside Broadcasts.
"Sports broadcasting is far from being the worst culprit when it comes to sustainability but the industry can do so much more to improve its green credentials," said SVG Europe editor Will Strauss.
"Our energy usage and travel, in particular, need to be addressed and either offset or improved. And it can be done. This is not an impossible task. That is why we wanted to put on this workshop. We hope that it will inspire change, provide practical suggestions for improvements and encourage industry collaboration on the important issue of sustainability. "
The 'Carbon Literacy for Sports Production' workshop will take place inside the JP Morgan Media Centre at Lord's cricket ground between 09:00 and 12:30 on Wednesday 22 May 2019. For more information and to register, please go to https://www.svgeurope.org/sport-tech-2019/carbon-literacy-for-sports-production-an-svg-europe-workshop/
The workshop will be run in conjunction with Albert. Albert is a collaborative BAFTA, indie and broadcaster-backed project that provides the film and TV industries with the necessary expertise and opportunities to take action on environmental sustainability.
Workshop participants will be welcome to attend the rest of the SportTech 2019 event which takes place later in the day.
The workshop is limited to 50 participants. Refreshments will be provided.