SportTech 2019: Sunset+Vine to preview broadcast and online coverage plans for ICC Cricket World Cup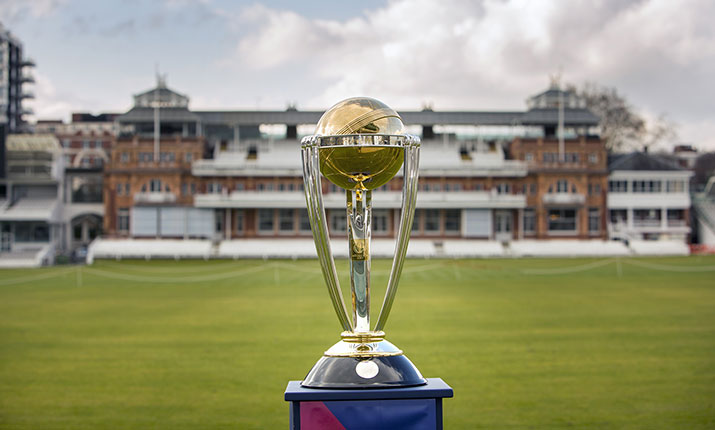 Coverage of the ICC Cricket World Cup will be the focus of a special preview session during SVG Europe's SportTech 2019 event at Lord's in May.
The seminar, called 'Finding the Edge: Covering the 2019 ICC Cricket World Cup on TV and Online', will features speakers from the tournament's host broadcaster Sunset+Vine.
Chairman Jeff Foulser and technical director Mark Dennis will provide SportTech delegates with a unique insight into the TV and digital preparations for the tournament covering production, presentation, creative, technology and distribution.
The 48 matches of the ICC Cricket World Cup 2019 will be played in England and Wales from 30 May to 14 July 2019.
A globally renowned production company, Sunset+Vine currently holds the host broadcast contract for all ICC events and has a very strong cricket heritage.
Between 1999 and 2005 it was instrumental in revolutionising how cricket coverage was seen on television, producing Test matches, one-day internationals and highlights programmes for Channel 4 in the UK.
Sunset+Vine has won 26 major broadcast awards for its cricket coverage including five BAFTAs as well as introducing innovations such as the Red Zone, Snickometer, the Analyst, Hawk-Eye and the ultra slo-mo camera.
Away from the Cricket World Cup, SportTech 2019 will pay special attention to how OTT, social media and live streaming are changing the landscape for televised sport.
Topics to be addressed include user experience and latency, attracting the next generation of sports fan, fast turnaround clipping and highlights creation, and much more.
The event will also include an SVG Europe Women's networking event and an invite-only 'Carbon Literacy for Sports Production' workshop.
Further speakers will be announced in the coming days.
As with all SVG Europe events, there will be plenty of networking opportunities throughout SportTech 2019 and delegates will also get the chance to take part in a guided tour of Lord's.
SportTech 2019, sponsored by SeaChange, is taking place on Wednesday 22 May at Lord's Cricket Ground in London. To find out more and to register, visit https://www.svgeurope.org/sport-tech-2019/
For sponsorship opportunities, contact Clare Sturzaker or Nicky Lane.