Sunset+Vine wins host broadcaster contract for FEI World Equestrian Games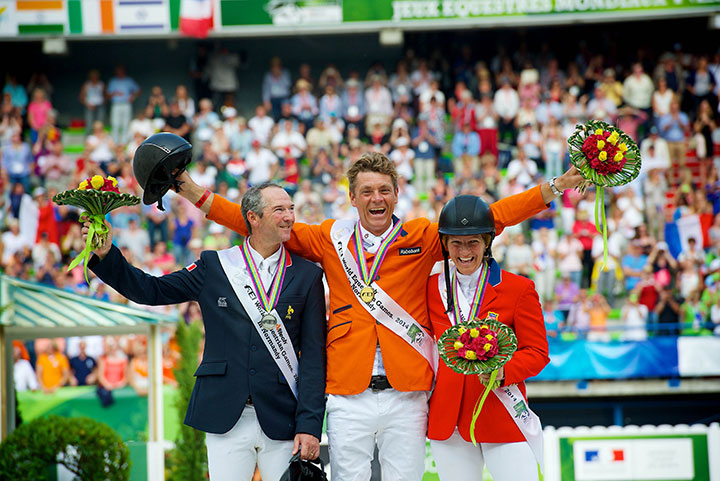 Sunset+Vine has been appointed as the host broadcaster for the 2018 FEI World Equestrian Games (WEG) which is taking place in North Carolina in September.
The WEG, organised by the Fédération Equestre Internationale (FEI), the worldwide governing body of equestrian sport, is held every four years in the middle of the Olympic cycle and combines eight World Championships in one event.
An anticipated 1,000 athletes, 1,500 horses and 500,000 spectators from more than 70 countries are expected to attend.
Under the terms of the host broadcast agreement, Sunset+Vine will provide more than 100 hours of coverage, both live from the Tryon International Equestrian Centre (TIEC) and via a daily highlights show. The producer will also be responsible for covering the opening ceremony on 11 September.
The Sunset+Vine team will be led by David Tippett (Project Director) with Michael Cole (Executive Producer), Denise Large (Executive Director), Mark Dennis (Director of Technical Operations), Ruth Hayman (Head of Production) and Adeline Lee (Head of Broadcast Services).
Discussing the deal, Jeff Foulser, Chairman of Sunset+Vine, said his company would deliver "a production of the highest quality" for the event.
Mark Bellissimo, Managing Partner of Tryon Equestrian Partners and CEO of Tryon International Equestrian Center (TIEC) added: "We are confident that in working together, we will be able to capture the action in exciting and engaging ways that will not only enthral existing fans of the games but help to broaden its appeal to a wider audience."
The FEI World Equestrian Games Tryon 2018 takes place at the Tryon International Equestrian Center, North Carolina, USA from 11 to 23 September 2018