Sunset+Vine to cover UCI Mountain Bike World Cup for Red Bull Media House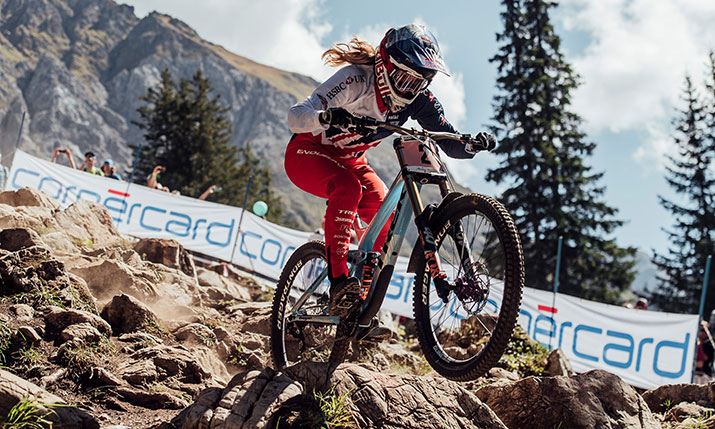 Sunset+Vine has been awarded a three-year contract to produce live and digital coverage of the Mercedes Benz UCI Mountain Bike World Cup for Red Bull Media House.
Within the terms of the contract, the London-based production company will be responsible for bespoke programming for Red Bull TV and for the creation of content for the Red Bull TV digital and social media platforms. It will also produce the world feed of the class action that includes Downhill (DHI), Cross Country (XCO) and Cross-Country Short Course (XCC).
Red Bull Media House is the exclusive production partner and host-broadcaster of the tournament.
Andrew Preece, executive director at Sunset+Vine, described the contract as a "milestone" for the company.
"The chance to work with such a disruptive and innovative media company, to tell the stories of the UCI Mountain Bike World Cup, is an opportunity that we really relish as we bring our live and editorial expertise to mountain biking," he said.
The ten-part global series kicks off in Maribor, Slovenia on 27 April 2019 and culminates in Snowshoe, USA between 7 and 9 September
Sunset+Vine's production will be led by executive producer, Sarah Greene. The series producer will be Jamie Aitchison; the series directors are Westbury Gillett and Oliver Moser with Lucy Bellamore as series production manager.
Coverage will be presented by ex-downhill specialist Rob Warner.