Sunset+Vine takes lead on Crufts coverage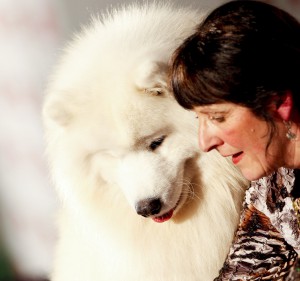 Sunset+Vine has announced that it will be producing television coverage of the UK's favourite dog event, Crufts, which airs on C4 and More4 5-8 March. Channel 4 will broadcast for two hours on both Saturday and Sunday and for an hour and a half on Friday, with Thursday and half of Friday's coverage being covered on More4.
Clare Balding will be presenting Channel 4's coverage, assisted by a supporting cast including former Olympic athlete Iwan Thomas, Kate Beavan from Lambing Live and Victoria Stilwell from Positive Dog Training. Viewers will also get to see a guest appearance from Channel 4's 'super vet', Noel Fitzpatrick.
In a separate development, Sunset+Vine has renewed its deal with The Kennel Club, rights' owners of Crufts,to live stream on www.youtube.com/crufts daily from 0900hrs to 2030hrs. Sunset+Vine digital will also take over the channel management of the Crufts YouTube channel year round and be responsible for optimising and monetising Crufts content. This adds to Sunset+Vine's growing number of YouTube channels under management including the MCC and Tottenham Hotspur.
Jeff Foulser, chairman of Sunset+Vine, commented: "Crufts is one of the most iconic and best loved of our nation's events and we are delighted to have the opportunity of working with Channel 4 and The Kennel Club to make this the most comprehensively covered dog show in the world.
"If the Channel 4 and More 4 presenting team wasn't exciting enough, over the four days of full live YouTube coverage, commentary will be provided from the likes of Peter Purves, Jessica Holm, Frank Kane, Jim Rosenthal and Graham Partridge. It will make for a truly memorable few days for many thousands of dog lovers across the UK and the world."
Michael Cole, commissioning editor at Channel4, added: "Crufts continues to engage and excite our audience, which is demonstrated by the consistently high viewing figures. The coverage on Channel4 will span three days of the show, in addition to the More4 coverage, and we look forward to capturing all of the action from Crufts, as well as discussing topics that are of interest to all dog lovers."