Sustainability in sports production: BT Sport joins Albert directorate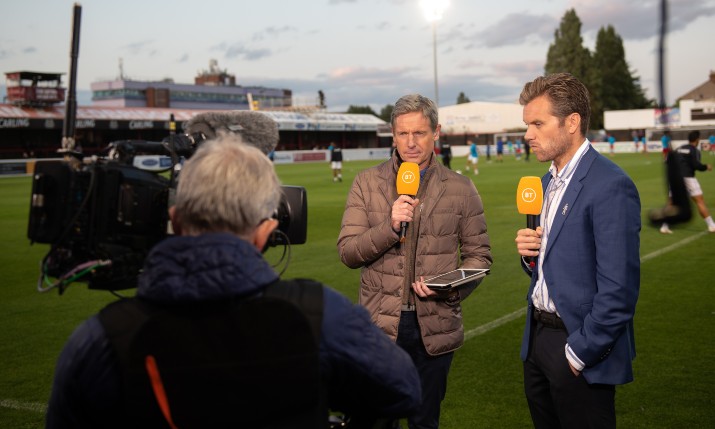 BT Sport has joined the Albert directorate as part of its continuing efforts to become the UK's greenest broadcaster.
Albert is a collaborative BAFTA, indie and broadcaster backed project that was set-up in 2011 to bring the screen industries together to tackle their environmental impact and inspire sustainable living.
The commissioning directorate supports the development and implementation of Albert's strategy and industry-wide objectives. The other directorate members are BBC, ITV, C4, Sky and Netflix.
The BT Group, the parent company of BT Sport, is committed to being a net-zero carbon emissions business by 2045.
Jamie Hindhaugh, chief operating officer, BT Sport, said: "BT Sport is working to become the greenest broadcaster in the UK and today's announcement marks a big step for our people, our processes and our partners in achieving this essential aim."
As part of what is described as an approved science-based target, BT Group aims to cut its greenhouse gas emissions intensity by 87% by 2030, compared with 2016/17 levels and reduce its supply chain emissions by 29% by 2030 from 2016/17 levels.
It is hoped that having both Sky Sports and BT Sport fully entrenched within Albert will provide more impetus for the live sports broadcasting and production community to reduce its impact on the environment.
"Together we have the opportunity to make a tangible difference in sport and in how we consider live production for the future."
Aaron Matthews, the head of industry sustainability at BAFTA Albert, added: "BT is one of the most important broadcasting brands in the UK and we are delighted to welcome them to our Directorate where together, we have the opportunity to make a tangible difference in sport and in how we consider live production for the future."
Albert's objective is to "empower everyone working in film and TV production to understand their opportunity and to know how they can make a change."
The project offers events, training, certification, a bespoke production carbon calculator and a renewable energy procurement project.
Each year more than 1000 TV productions use the Albert calculator while a further 300 also apply for Albert sustainable production certification.
The latter is an industry-agreed yardstick for a television production's efforts to reduce its carbon footprint. If it passes, the programme's producer can display the Albert sustainable production logo during their end credits.