Sustainability in sports television: Sky rubber stamps dedicated responsible production role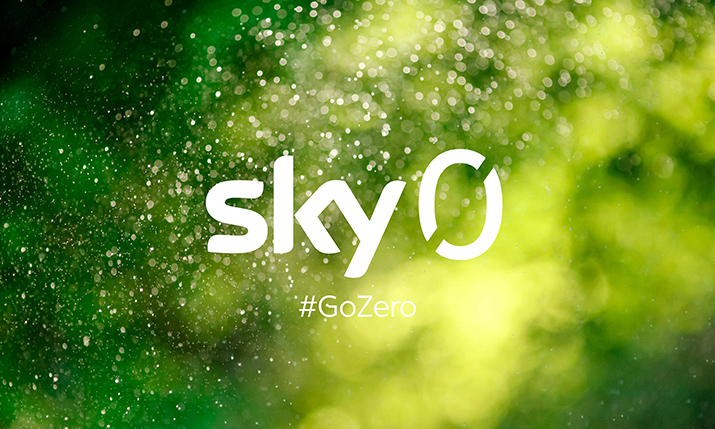 Sky has doubled down on its commitment to making sustainable sports television by rubber-stamping a recently created 'responsible production' role that straddles both operational and editorial content departments.
The move sees Sky Sports contracts manager Jo Finon formally named as manager of responsible productions, a job that she has been performing on an unofficial basis for the past 12 months.
The position is a strategic one, operating across sport and sports news and feeding into other genres, that allows the pay-TV broadcaster to look more holistically at how it makes its programmes, both in terms of their environmental impact and from a social, wellbeing and economic sustainability perspective.
Working with heads of department and production managers, Finon is managing sustainability efforts within Sky, sharing wider industry research and knowledge within the Comcast group and contributing to external sustainability campaigns and initiatives.
Best practice gleaned from the work done by Finon is shared within Sky and also with the wider sports broadcasting community.
Making the job official follows Sky's announcement in February that it plans to go net-zero for carbon emissions across its entire value chain by the year 2030, a move that will see the pay-TV broadcaster reduce the emissions created from the use of its products and by its suppliers as well as by its own internal business units.
Inga Ruehl, executive director of production services and operations at Sky, told SVG Europe that although the move is significant, the transition towards making responsible production management a full-time position has been very organic.
She said: "Jo has had sustainability [within her remit] while dealing with our external suppliers [as contracts manager], but with the announcement of Sky Zero we decided that we could be more strategic about it. We now know where we need to get to so are starting to ask: how can we get there as quickly as possible?"
Finon's remit will not just cover operational elements of Sky's output but also editorial content, especially within sport.
"We're now really focusing on our content on screen as well," added Ruehl.
"Sport is not an obvious choice for this but we can reach an audience that perhaps isn't looking for this content. And that's amazing because that's the audience we really want to reach. We don't need to reach an audience that watches David Attenborough programmes. They're already climate-change aware.
"I think sport has got a real opportunity because it is already being affected and will continue to be massively affected by climate change. So if we can use the power of storytelling we can influence our customers and our audience."
Social, economic and wellbeing considerations also play a part within the responsible production management role, not least when it comes to crew welfare.
"A large percentage of the focus is on environmental sustainability but we wanted to acknowledge that responsible production means a lot of different things, which is why we didn't call it sustainability manager. Physical and mental wellbeing has come into sharp focus this year [with COVID-19] and there is also diversity and inclusion. We want to ensure we have an inclusive culture where everyone can bring their best [to their job]."
Discussing her role, Finon added "It is fantastic that Sky Sports has shown such dedication to leading the industry as a responsible broadcaster by creating this role. I look forward to continuing our good work. Watch this space!"
At the beginning of the 2020-21 football season, under Finon's supervision, Sky Sports was granted Bafta albert certification for its coverage of the Premier League and English Football League.
While on Saturday (12 December), Anthony Joshua's world championship fight against Kubrat Pulev become the first live boxing event to achieve the albert certification.
Albert certification is awarded to productions that meet the sustainable credentials of the Bafta and industry-backed consortium which was set-up to tackle the environmental impact of broadcasting.
The Sky Zero strategy includes:
Making all of its technology products more energy efficient
Developing sustainable film and TV studios
Making every Sky original production, TV channel, show and film net zero carbon
Transforming its 5000 vehicles to create a zero-emissions fleet
Helping the 11,000 companies that work with Sky on their path to net-zero carbon
Planting trees, mangroves and seagrass to absorb the carbon it can't reduce
In July 2020, Sky Sports became the first broadcaster to sign up to the UNFCCC sports for climate action framework, an initiative that provides sports organisations with a forum where participants can pursue climate change action.
---