SVG Europe adds Rio ceremonies session to Sports Venue Technology Summit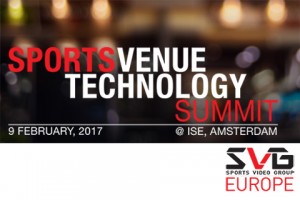 SVG Europe is delighted to announce the addition of a session that will examine the logistical and technological challenges involved in the preparation of the Opening and Closing Ceremonies at Rio 2016 to the programme of the Sports Venue Technology Summit 2017. The conference will take place at the RAI during ISE on the morning of February 9.
By general agreement, the organisers of Rio 2016 delivered breathtaking ceremonies despite significant budget and practical constraints. RH Consulting's Ryan Penny was Senior Project Manager for Audio, Communications and Special Effects for the organising committee, and in this bespoke case study he will examine how the ceremonies were put together in a mere matter of months.
The summit will take place in Room E102 of the RAI centre. For a full programme, and to register, please visit https://www.svgeurope.org/sport-venue-technology-summit-2017/conference-program/.