SVG Europe and IABM strike research partnership deal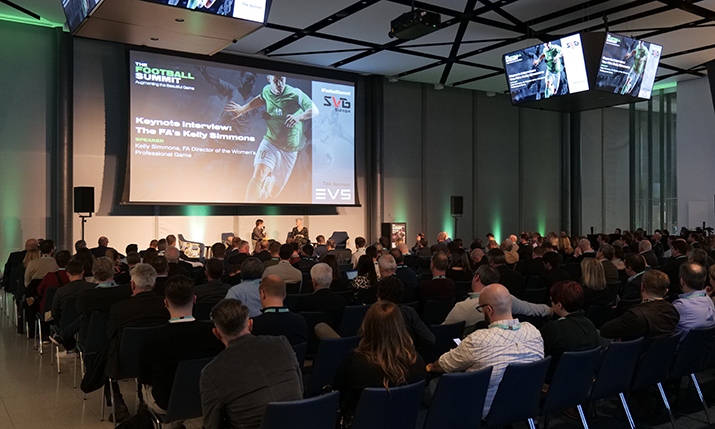 SVG Europe and IABM have signed an agreement for IABM to be SVG Europe's preferred research partner.
Under the terms of the agreement, SVG Europe will rely on research conducted – and presented in person – by IABM's Business Intelligence Unit at two major SVG Europe annual events. Take-away copies of research findings will also be available to SVG Europe members and sponsors after the events.
"We are delighted to be working with IABM as our preferred market research partner," said Joe Hosken, general manager at SVG Europe.
"IABM has regularly produced insightful analysis on the sports production market in Europe that has been presented at our physical and online events and we look forward to sharing future research with our members and sponsors."
IABM chief executive Peter White added: "I am delighted to have signed this partnership between SVG Europe and IABM; our two organisations have been informally working closely together on shared interests for several years.
"Live sports and news have always been major drivers of innovation in Broadcast and Media technology, and this has become even more important as the sports business rapidly re-thought its production strategy during the Covid pandemic.
"Furthermore, our research clearly shows that many of the enforced changes pioneered in live sports have now taken firm hold as the world gradually opens up again; things will not return to the 'old ways'.
"These technological and operational shifts are now also rippling out through many other areas of the industry, changing workflows and methodologies for scripted and unscripted productions as well. Sports will continue to be a major driver of innovation, and this creative collaboration between our two organisations will benefit members and supporters of both."
The IABM Business Intelligence Unit creates a wide range of business-enhancing reports for members, including Buying Trends and Supply Trends Analyses, Strategic Industry Analyses, Regional Reports, Content Chain Trends Reports, Technology Adoption Trackers and Sector Reports including Sports – a major driver of innovation in MediaTech. IABM also produce one-off Special Reports on areas of emerging interest.
To find out more about IABM's research services, contact Lorenzo Zanni.