SVG Europe reveals 2015 Production and Technical Achievement award recipients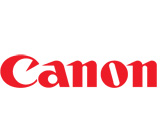 SVG Europe is proud to announce the honourees for this year's Production and Technical Achievement awards, to be presented during a reception at IBC on the evening of 12 September in the First Floor Restaurant. For the second year running the awards presentation ceremony is being sponsored by Canon.
The ceremony is open to all sports production professionals and sponsors of SVG Europe and SVG in the US and will take place from 18:00-20:00. The honourees this year include Sky Deutschland, UEFA, All England Lawn Tennis and Croquet Club, the French Tennis Federation, and Sony. SVG Advisory board members and other leading industry professionals took part in the voting process earlier this summer.
"The SVG Europe awards are always a great opportunity to acknowledge those who help move our industry forward as their efforts not only move their own productions forward but can often inspire others to also move forward," says Ken Kerschbaumer, SVG and SVG Europe, Executive Director, Editorial Services. "And just as important, the awards are a great opportunity to celebrate excellence after a long day on the IBC floor."
The specific details of the Awards are as follows:
Outstanding Production Achievement: This year's recipients are Sky Deutschland and UEFA for their 4K efforts related to the DFB Pokal and UEFA Champions League Final. Over the course of two weekends Sky Deutschland delivered UHD coverage of two matches to locations across Germany, allowing consumers to experience UHD first hand. Sky Deutschland produced the DFB Pokal match unilaterally and relied on UEFA's expanded UHD coverage of the Champions League final for the second weekend of coverage.
Outstanding Technical Achievement: This year's honourees are the All England Lawn Tennis and Croquet Club and the French Tennis Federation for the expanded use of the HawkEye automated production system. The use of the system allowed for tennis coverage to originate from more courts than ever.
Outstanding Innovation: The Outstanding Innovation award is a new one to the ceremony, honouring a new product, broadcast, OTT, Website or service that has helped move the industry forward. This year's honouree is Sony Professional Solutions Europe for the development and launch of the HDC-4300 camera.
Drinks and canapés will be served throughout, and all SVG sponsors and members are welcome. To register to attend, click here: https://www.svgeurope.org/ibc-awards-reception-2015/.