SVG Europe welcomes new Gold Sponsor Imagen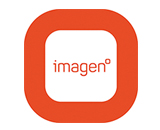 SVG Europe is delighted to announce a new addition to its ranks of Gold Sponsors in the form of Imagen. Based in Cambridgeshire, UK, Imagen manages media for some of the world's leading leagues and federations, preserving large collections of video and enabling controlled access and distribution through a secure, scalable, highly customizable web platform.
Featuring powerful ingest workflows and full asset management, Imagen Enterprise Video Platform provides a convenient and cost-effective way to manage, monetise and distribute content without the need for hardware expenditure and hosting expertise.
Imagen delivers a premium performance for premium content – allowing customers to search entire video libraries in seconds, playback proxies, create edits, run workflows and download high resolution content. Features include:
B2B licensing: Imagen gives content owners the platform to maximise the value of their near live and legacy content. It is possible to increase ROI through clip sales and the sale of broadcast rights via an online video library.
Long-term preservation: Observing industry best practices in digital preservation and cataloguing, Imagen delivers a proven content archiving solution that protects your media for the long-term and scales as your library grows.
Subscription VOD: Create your own VOD platform with flexible payment packages and full insight into user engagement via an advanced analytics dashboard.
Ian Mottashed, VP marketing at Imagen, remarks of the decision to become an SVG Europe Gold Sponsor: "We're delighted to join an impressive and vibrant community of member organisations – all ready to share experiences and discuss advances in technology and working practices. Being able to meet regularly with industry leaders, share our approach, and demonstrate our technology helps us understand and predict industry trends – enabling us to further refine our Sports Video Platform for our customers and their audience."