SVG Europe's Sports Venue and Fan Engagement Summit 2018: register now!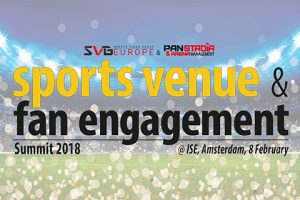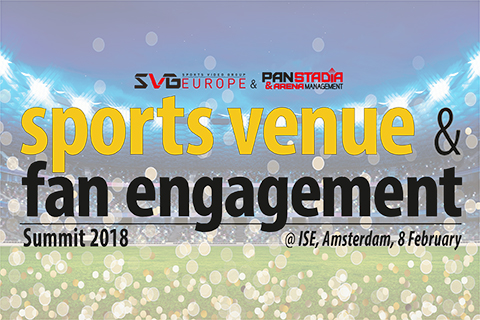 Registration is off to a strong start for the Sports Venue and Fan Engagement Summit, which is being co-organised by SVG Europe and PanStadia & Arena Management Magazine, and will take place at ISE in Amsterdam on 8 February.
A full-day summit with multiple networking opportunities, Sports Venue and Fan Engagement Summit will feature panels and presentations from leading broadcasters, stadia operators, sports club executives, architects, service providers and specialist consultants and offer plenty of networking opportunities.
The event will take place in the newly refurbished Room E102 at the RAI in Amsterdam.
Confirmed speakers include:
Peter Ayres, AECOM, Director Buildings + Places
Mike Bondhiek, PTI Consulting, Managing Director
Paul Brislin, Arup, Director and Architect
Charlie Marshall, Supponor, COO
Ryan Jespersen, Wowza Media Systems, Regional Manager, Europe, Middle East and Africa
Hassan Peymani, Volcano City, Director/Co-Founder
Nik Selman, Formidable, Managing Director
James Middling, Mott MacDonald, Global Head of Sports and Events
Andreas Hildebrand, ALC NetworX, Senior Product Manager and Evangelist
John Smith, Media Links EMEA, Managing Director
Will Waters, NewTek, Senior Director IP Workflow Strategy
Panel sessions will be moderated by SVG Europe Editor David Davies and PanStadia & Arena Management Editor John Sheehan.
Delegates need to register for ISE as well as the Sports Venue and Fan Engagement
For full programme details, and to register, please visit https://www.svgeurope.org/sports-venue-fan-engagement-2018/programme/.