SVGE Sit-Down: Director Darren Long discusses constant change and innovation at Sky Production Services
In November 2012 Darren Long took on the role of Director of Sky Production Services (SPS), which could be described as the content engine at the giant Sky operation in London across news, sports and entertainment. SPS is a team of over 760 full-time employees and a further 100-200 non-permanent colleagues. Sports Video Group Europe sat down with Long to discuss the vast scale of Sky Production Services; how it works; the speed of operational and business change; plus key challenges ahead for the future.
Darren Long: "I previously did Keith Lane's job [as Director of Operations at Sky Sports] and moved over here two years ago. This department was then called Broadcast Operations. We changed it to Sky Production Services. We did that fundamentally because we wanted to give it a name to say what it was doing: effectively the production work of Sky. Anything that's shaping the content – capture, shaping and sharing.
"In terms of this department, we can break it down into four main areas. We roughly have about 760 people working within Sky Production Services on campus, around studio production, post production, content services and editorial compliance. Within each of those groups are sub-groups that deal with things like OTT, media management, subtitling and so on.
"Our clients at Sky are Sports, Sports News, Entertainment, Creative and News. Breaking it down further, in studios we've got our traditional disciplines like lighting, camera, sound, make-up. In post we've got editing and audio. In content services it's interesting because it is growing the quickest, dealing with tapeless workflows, media management, content aggregation, QC, OTT workflows, OTT checking, encoding and library stills.
"Interestingly, we now own all of the content delivery for the OTT services – that includes Sky Go and Now TV, which have
grown phenomenally. Recently some of our Technology people went to the US to see how they were doing the OTT services over there and how they were coping with numbers of users. This surprised me: for a typical NFL game they only have the same volume of users as we have for a Premier League match. It is around 400,000 concurrent users and they obviously have a much wider audience reach for an NFL game. The Super Bowl is different: for Super Bowl they literally switch off everything they can, so they talk to all the networks and cope with the volume. But for a standard game they're averaging in the hundreds of thousands – which did surprise me as I thought it would be in the millions.
"OTT has become as important as our linear playout. And quite rightly our customers, if you look at Now TV, are demanding exactly the same level of quality and service. If it's a sports day ticket they expect it to be on all the time and working; if it's a box set they expect it to be there at the right time. That has put some demands on us as a business and it's really come as a surprise how the volume of take-up has gone through the roof.
"Even our buy-and-keep service, which is the ability to buy an early release movie and then have a DVD sent in the post: For many of the new titles we are now the number one digital retailer i.e. We have the most sales for the period when only the digital download is available — but our offer is also hybrid so when you buy a title you get both the digital download and the DVD which is sent out when its released. When we launched buy-and-keep people said, hold on, you're going to send DVDs in the post? That's old fashioned.
"But we're effectively doing three things. We're allowing people to watch; allowing people to store in the cloud; and then we send them a DVD and this service has seen a real growth!
This pace of growth and change must place significant pressure on the Sky Production Services team. How do you scale up to deal with this growth, and how do you ensure that staff members have the flexibility to adapt?
Darren Long: "A major challenge is that each one of the people within content services does five jobs! And this is the real change – they may be media managers, but they may also be content  traffickers and they may also be involved in content preparation for our OTT services. What they do every year is learn one new skill, per person. That's something we've introduced, and it means we get better engagement from the staff. Their roles are becoming more fulfilling as they're no longer doing only one specific role like checking content ; they have change and flexibility.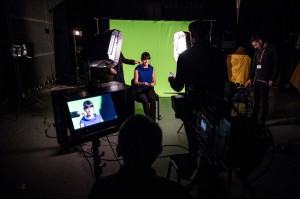 "But from a scale point of view, it allows us to scale up and down very quickly – because we haven't got ten people only doing media managing and ten only doing content checking. Instead we have people who can do any one of those roles. So yes it is putting pressure on us, but in a good way. All we tend to have to do is feed in one or two new players every time we need to scale up. At the moment we're doing roughly 1600 assets of OTT content per month. That will be able to scale up to 5000 by March, and by then we'll actually be doing about a regular volume of 2500 [per month].
"But to do that, we'll probably only add on one or two people, if that. Because the other area we're focusing on is trying to automate the majority of what we're doing. It's about putting people in at the value stage – not putting people in where it doesn't bring any value. So if you look at our OTT workflow going forward: at the moment it's a very manual process, where encoding is manual and so is checking. It's going to become a fundamentally lights-out process: so that's content in, QC by exception, and then content delivery at the end as a lights-out process."
Are you finding bottlenecks in your workflows as you evolve? How important are external industry vendors in helping you solve problems and continue innovating?
Darren Long: "We're very lucky here as we own a lot of the software that manages Sky. The biggest piece of software we own is called BSS, and that runs the majority of our playout services and acquisitions and rights management and content delivery. It's completely in-house: Broadcast Services Systems. That one is 'running the world', and delivery has been for 20 years. Then of course we have an incredibly large MAM system that puts on about 70,000 bits of content every day. Every single day: roughly 70 terabytes of content per day onto our MAM. That's a Vizrt Ardome system.
"Our main editing backbone is Avid; but we also have on every single Avid device Adobe Premiere Pro and CC cloud across
everything we do. And then if we look at the other parts, Sky Sports News is Quantel and Sky News is EVS. We've split it down into lots of different sections so we're not wedded to any one company. The challenge has been to ensure that all those systems — PAMs, MAMs and storage — are linked. Everything we do has to be linked. And one thing we'll probably change is that the MAM will become just a storage bucket and we'll add services around it. A federation of services that literally feeds off inside and outside of the MAM. That's what we're looking to do next."
Do you have the core technical people in-house to do all that — and are they typically 'broadcast' or 'IT' people?
Darren Long: "Yes we do. They're a mixture of both. If you look at the people developing the MAM, they're a mixture of broadcast people and IT developers – and they work hand in hand. There's no distinguishing: I would say 50% are broadcast and 50% are IT. This building lives on data and networks. Everything we do is a data link and an IP network. As we go forward with some of the developments in IP switching and IP routing, that's something we'll embrace once the latency of those systems starts improving.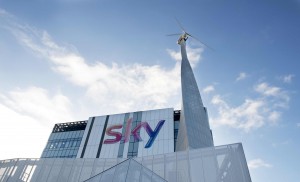 "For instance today, the DYVI mixer is being shown up in London [Ed Note: at the Guild of Vision Mixers]: I would say that's the first step into what the future could be – not from the point of view of remote production, but about shared resources. But for us in-house, all the development, support and roadmap is internal. We're providing a service. Coming from a sports background, I always expected the highest quality of service from my suppliers – CTV, Visions, Telegenic, whoever it might be. And I expect the same of this area as well. We're about delivering quality of service to our clients. Every one of the staff members is constantly told 'we're not just doing a job'. It's about providing a service that, if you were buying that service externally, you would be extremely proud of. That's the key, to me."