Synamedia joins SVG Europe to help stamp out sports streaming piracy
Independent video software provider, Synamedia, has a strong track record in protecting content and securing revenues for pay-TV operators, and now the company has joined the SVG Europe fold as an OB/SI Sponsor.
Jean-Marc Racine, CPO and general manager EMEA, Synamedia, said: "SVG Europe's dedicated community of sports, service provider and technology leaders, offers myriad opportunities for us to collaborate and share experiences, knowledge, insight and ideas on combatting live sports streaming piracy.
"OTT platforms are transforming the way sports fans consume premium content," Racine went on. "While this has opened up the market to new competitors, it has also prompted a massive rise in streaming piracy. For-profit fraudsters are seemingly everywhere, while the number of legitimate subscribers sharing their passwords widely is also on the rise. This needs to be controlled if sports streaming providers are to build a sustainable business model.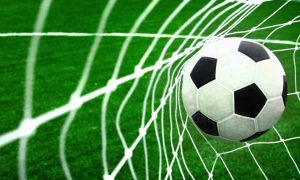 "Our latest solution, Credentials Sharing Insight, helps streaming providers understand where they are experiencing revenue leakage from casual account sharing or illegal piracy, and then act upon these insights. This is particularly important now that live sports streaming is such big business. Using artificial intelligence (AI), behavioural analytics, big data and machine learning, the solution lets marketers segment viewers and act quickly to encourage prolific casual sharers to upgrade to a premium service in return for more concurrent users. This approach makes it easier to keep honest people honest and also boosts revenues. It can also be used to identify and shut down illegal streams promptly," Racine concluded.
Synamedia has the people, patents, experience and technologies required to help new and existing sports service providers protect their premium content and secure and build revenues.
Synamedia is committed to providing the world's most complete, secure and advanced end to end open video delivery solution. The firm is trusted by over 200 top satellite DTH, cable, telco and OTT operators, content owners and broadcasters.