Table Tennis Federation combines with Tellyo for social media video production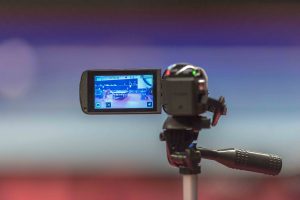 Having worked together since February 2017, the Tellyo platform has been used at 26 International Table Tennis Federation global tournaments to quickly create social media-friendly video clips and live stream matches.
For the ITTF, the past year has been one in which it advanced its strategy of delivering video content direct to its fans, positively impacting how they experience ITTF tournaments online and the brand globally.
Central to the ITTF's strategy is the belief that social media is now a mainstream video channel for reaching and engaging with fans; a view shared by cloud-based video production partner, Tellyo. By far, video has proven to be the most engaging tournament-related content shared by ITTF on Facebook over the last year – on average it has generated 6x more interactions per 1,000 fans than images and 28x more than links. Other results have included:
398 real-time tournament clips have been created and shared using Tellyo, generating 14 million views, creating 562K engagements and reaching 83.9 million people in total.
Live streams broadcasted through Tellyo to Facebook and YouTube, generated 4 million views, created 468K engagements and reached 31 million people in total.
By comparing four major world tour events in 2016 and 2017, Tellyo quadrupled ITTF's ability to easily share and stream video content to Facebook.
In the same analysis, sharing more video content increased ITTF's Facebook views by +146%, its active users by +65% and reach by +100%.
ITTF's Head of Communications, Matthew Pound, said: "I now cannot imagine life without Tellyo. The platform is an integral part of our strategy, helping us to showcase multiple tournaments online, improve our digital reach and deliver greater content, while dramatically increasing fan engagement levels across social media.
Effective collaboration between Tellyo and ITTF teams has been central to the partnership's success, with external partners also benefitting from the optimised processes that have been jointly developed and implemented on the back of the Tellyo platform.
For example, a new Tellyo feature has been created to monitor live streams, which enables the ITTF and its tournament production partners to check the quality of streams and ensure everything is working correctly.
With tournaments streamed from around the globe, Tellyo and ITTF teams found it necessary to optimise the process for ingesting streams from different destinations. To do so, highly-efficient servers were utilised to set up local RTMP end points as close to each tournament's location as possible.
This way, data could be sent to servers in the shortest possible time, with the lowest possible latency, and then distributed globally. As part of the ITTF's tournament schedule, streams have been ingested from China, Korea, Sweden, Germany, India, Hungary and even Vanuatu (the latter for the ITTF Pacific Mini Games). To meet the demands of tournaments across different time zones, such technical enhancements have demanded an 'always-on' approach.