Team Marketing completes UEFA club competition media rights sales in the Balkans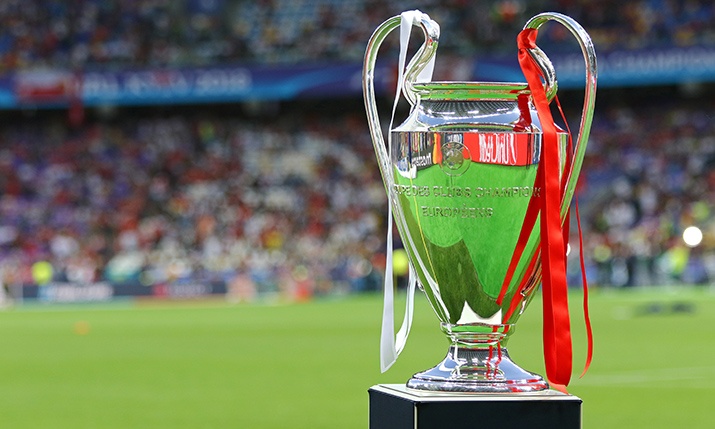 Team Marketing, UEFA's global marketing partner, has completed the 2024-27 UEFA men's club competition media rights cycle in the Balkans.
In Serbia, Bosnia & Herzegovina, Montenegro and North Macedonia, long-standing partner Telekom Srbjia has secured all UEFA Champions League (UCL), UEFA Europa League (UEL) and UEFA Europa Conference League (UECL) rights on an exclusive basis. In Croatia, Telekom Srbjia will share first pick Wednesday/Thursday UCL matches (including the final) with Croatian Radiotelevision (HRT), and will hold the rights to all remaining UCL matches and all UEL/UECL matches on an exclusive basis. This result reflects both the positive impact of the competition format changes and the dedicated time invested in partner relations.
In addition to renewing with UEFA's free-to-air partner in Croatia, Team secured an increase in free-to-air exposure in the region through an award in Kosovo of the first pick Wednesday/Thursday UCL matches and first pick UEL/UECL matches (including the UCL, UEL and UECL finals) to public broadcaster Radio Television of Kosovo (RTK). In a very competitive two-round bidding process, incumbent partner ArtMotion renewed its rights in respect of all remaining UCL and UEL/UECL matches.
Oliver Holland, managing director of Team, said: "It is hugely encouraging that, notwithstanding certain commercially challenging conditions, we continue to see very strong results in an increasingly wide range of territories for the 2024-27 sales cycle."
Simon Crouch, CEO of TEAM, said: "First in the UK and France, and now in a further six markets across the Balkans region, the improved competition format, the tremendous amount of preparatory and strategic work, and the ongoing trust of the media partner family continue to prove a very successful combination for bidders."
Team has provided support to UEFA in the global marketing and sale of UEFA club competition commercial rights (including media, sponsorship and licensing rights) and the provision of account management and associated services since 1992.