Tech panel speakers unveiled for SVG Europe Women in Sports Media Initiative winter event
SVG Europe has announced the speakers for the Women in Sports Media Initiative winter tech event panel, titled 'Inside the Toolbox: Looking at women in technical roles in sports broadcast'.
The evening of networking, drinks and canapés is being held on Thursday 15 November at the BT Sport studios in Stratford, London, and is sponsored by BT Sport and Timeline TV.
You can register here for the event.
Timeline TV's Roisin McKeniry, media systems manager and Nikki Lushington, lead MCR engineer, as well as BT Sport's Gemma Knight, director for BT Sport football, and Kylie Jenner, director, BT Sport Score, and Sunset+Vine's Adeline Lee, head of broadcast services for BT Sport, will be in conversation with SVG Europe contributing editor, Heather McLean.
The panel will look at the role of women in technical roles within sports broadcast. While women in sports broadcast production is often covered, technical roles held by women in this area is not, perhaps because there are far fewer women in tech positions. The session will be followed by a Q&A with attendees.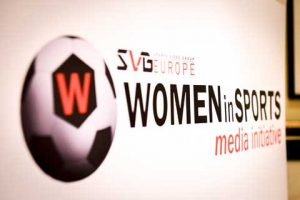 The evening will kick off with BT Sport presenter, Abi Stephens, who will MC for the evening. The first session titled, Take 1: Interview with BT Sport's Reshmin Chowdhury and Eilidh Barbour, will see the two BT Sport pundits talking with Stephens about their love of sport, their careers, how they see women in sports broadcast now and going forward, and their legacy in sports presenting.
Register for the BT Sport and Timeline TV Winter Tech networking evening here. You can also add your name to WISMI database to stay informed of all updates for this event, and all future events.