Tellyo renews Gold sponsorship of SVG Europe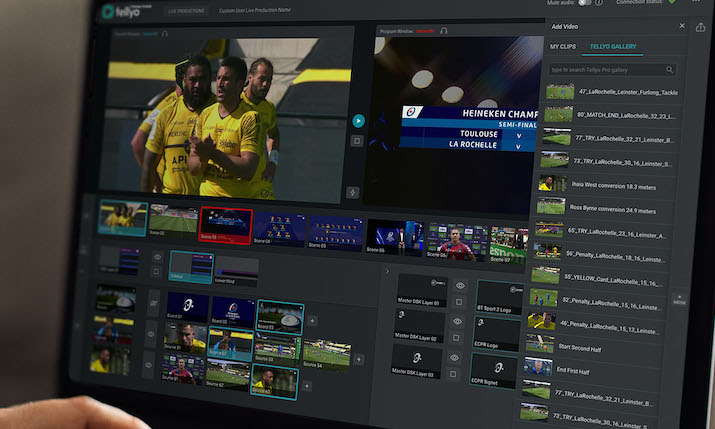 Tellyo has returned as a Gold sponsor of SVG Europe. The company's cloud-based video production, editing, streaming and distribution platform provides tools for broadcasters, media companies and rights holders to grow their fanbase, create unique experiences and streamline their productions. It counts names including CBC/Radio Canada, the International Table Tennis Federation, Sunset+Vine, Whisper, SportsNet New York, ESPN and Polsat among its extensive client list.
Recently CBC, Canada's Olympic Network, optimised its content at the Tokyo 2020 Olympic and Paralympic Games by utilising Tellyo to maximise its reach and fan engagement. A well-trained team were provided with 24/7 support from Tellyo, enabling them to rapidly clip and edit multiple live streams. Tellyo ingested more than 9000 hours of Olympic and Paralympic programming with thousands of clips distributed across CBC's platforms to millions of Canadian sports fans.
"We are trusted by the world's leading broadcasters and rights holders, empowering their digital and social media content teams to produce exceptional content in real-time that makes them stand out in what can be a crowded marketplace," said Richard Collins, Tellyo CEO. "Like our clients trust us, we trust the SVG network as it allows us to engage with leaders and work with the wider industry to benefit the way the sporting community creates, produces and distributes its content.
"Our SVG Europe Gold Sponsorship helps us communicate with an engaged audience of global experts and we are delighted to extend our relationship with the organisation."
Find out more about the benefits of SVG Europe sponsorship.