Telstra Broadcast Services preps additional managed media offerings after buying MediaCloud assets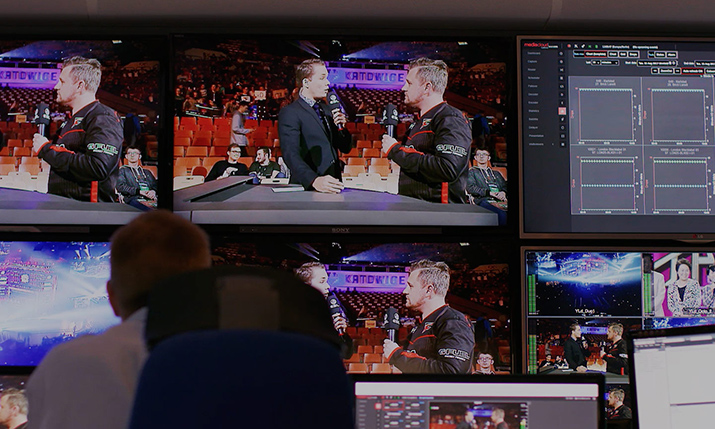 Telstra Broadcast Services (TBS) has purchased the business and assets of MediaCloud, an Australian-based managed media services company, in a deal that also includes a London broadcast operations centre previously operated and owned by Deluxe Broadcast Services.
TBS said that the acquisition will provide it with a suite of significant software-defined and cloud-based capabilities, media cloud delivery experts and a London operations facility that is equipped with the capability to support major global companies and sporting events.
The MediaCloud capabilities will be added to TBS's Professional Media portfolio to enable it to offer services for managed streaming, internet delivery, media management and content orchestration and playout.
"The new capabilities will help broadcasters deploy new services and channels to respond to special events, programming opportunities and new markets in these changing times."
The deal includes all assets, intellectual property rights, employees, customer contracts and supplier contracts relevant to the MediaCloud solution business under an Asset Sale Agreement (Australian Asset Sale Agreement).
It also includes the assets of Deluxe Broadcast Services under an Asset Sale Agreement (UK Asset Sale Agreement). This includes the London facility.
Head of Telstra Broadcast Services Andreas Eriksson said that the addition of the MediaCloud platform will provide broadcasters with incredible flexibility to manage their content offerings through virtual environments.
"The global media industry is expanding to cloud-enabled and software-defined capabilities," he said.
"Adding these leading new capabilities alongside TBS's existing global fibre and satellite networks sets us up to meet the evolving needs of the broadcast market as well as expand our value proposition to our global client base by providing a world-class broadcast operations in London.
"The new capabilities will help broadcasters deploy new services and channels to respond to special events, programming opportunities and new markets in these changing times."
No financials were revealed.
---
Background to the deal
MediaCloud was a wholly-owned subsidiary of Deluxe Broadcast Services, a private company registered in London.
The MediaCloud business has historically been part of a global group of entities whose ultimate parent entity is Deluxe Entertainment Services (DESI), a company incorporated in Delaware, USA.
The Global Group comprised three primary business units, known as Creative, Distribution and MediaCloud. In October 2019, DESI commenced a comprehensive 'pre-packaged' Chapter 11 reorganisation in the USA.
This reorganisation was completed in November 2019 and led to sale processes in relation to each of the global group's business units, including MediaCloud.
Following the sales of Distribution in June 2020, and Creative in November 2020, Mediacloud became the last remaining operating business.
In the same month, the directors of MediaCloud resolved to appoint Voluntary Administrators immediately following the conclusion of the sale of Creative, on the basis that MediaCloud would become insolvent without the support of the Global Group.
Voluntary Administrators entered into a funding agreement with Special Broadcasting Service Corporation (SBS) in December 2020 to ensure the continuation of the MediaCloud business on a 'going concern' basis throughout the Voluntary Administration period.
---