Telstra sets Ooyala free, allowing company to complete management buyout
Telstra has allowed Ooyala to complete a management buyout (MBO) after failing to challenge YouTube with its acquisition of the streaming company.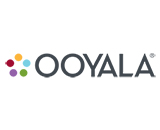 Telstra acquired Ooyala in two stages in 2012 and 2014 for over $500m (£378m), stating the company's technology was comparable to the "next YouTube".
However, in February this year, it wrote off the remaining $273m (£206m) of the investment, valuing Ooyala at zero.
This followed a $250m (£289m) hit to the business' coffers 18 months previously, at a point when Telstra was still hopeful the company would find its feet.
It is hoped that with Ooyala's current management team, and Telstra's new focus on its Telstra2022 strategy, that the MBO will provide the foundation for the next phase of growth for Ooyala. Telstra will remain a valued go-to-market partner and customer, the companies stated.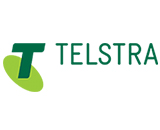 With Ooyala Flex Media Platform underpinning its suite of video streaming and media logistics solutions, Ooyala powers the content supply chain of many of the biggest names in media, entertainment, telecommunications, enterprise, broadcast, and sports the world over. The company's customers include Audi, Chelsea FC, Dell, National Rugby League of Australia, PGA, Starhub, Sky Sports, Turner and Telstra.
Led by existing management and powered by a talented and energised team of employees, Ooyala said it expects continued revenue growth fuelled by the market adoption of Ooyala Flex Media Platform and its key capabilities focused on cross-device playback and monetisation, TV-grade live streaming, MAM-based content management, and insights-driven content creation.
On the back of its workflow engine, shared metadata infrastructure, and an extensive partner ecosystem, the Ooyala Flex Media Platform enables partners and customers to connect and orchestrate the entire content supply chain. Whether the focus is on content creation, distribution, or monetization, Ooyala Flex Media Platform saves its customers time and money while providing the ability to create new sources of revenue.
"The management team is excited to take on this next chapter in Ooyala's growth," said Jonathan Huberman, chief executive of Ooyala.
"We are pleased by the tremendous market reception of our flagship product, Ooyala Flex Media Platform, and how it has enabled our OVP and media logistics customers to drive supply chain efficiencies and revenue growth through automation and AI-driven insights. We will continue to invest in Ooyala Flex Media Platform to increase our market-leading position in video streaming and media logistics.
"In addition, leveraging our resources and in partnership with private equity investors, we are actively exploring acquisition opportunities to further accelerate Ooyala's growth."