The broadcast industry must take the lead on sustainability now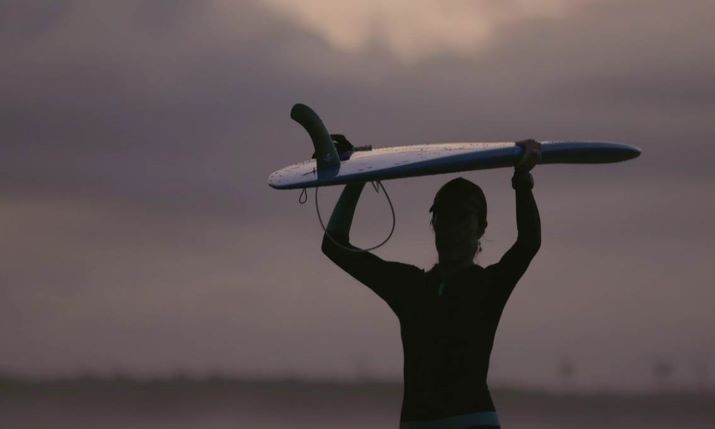 By Ian McDonough, chief executive, Blackbird
As the world moves into a phase of living with COVID – and with luck and a vaccine, the beginning of an end to the immediate healthcare crisis – we must confront the far, far greater issue of the environment.
The problem is so large and has appeared so distant that there has been an element of collectively putting one's head in the sand. But to do nothing is not an option. The crisis is real, it is on our doorstep and there is a ticking urgency that demands action.
Like all industries, the broadcasting sector has a responsibility to improve its environmental performance. Indeed, the EBU in its Factsheet on Sustainable Broadcasting says many broadcasters have shied away from tackling change due to a lack of expertise and resources.
Environmental impact
The main environmental impacts of the broadcasting industry are greenhouse gas (GHG) emissions, energy use, raw material consumption and electronic waste. Studies suggest that 2% of global GHG emissions result from Information and Communication Technology (800 metric tonnes of CO2e). Television sets and related peripherals are responsible for 1.8% of global emissions (700 metric tonnes of CO2e). The industry itself is also vulnerable because of environmental issues: rising energy prices, energy security and resource scarcity all affect the sector.
The UN reported a record 54 million tonnes of toxic e-waste was generated worldwide in 2019. That's a rise of 21% since 2014 and includes at least $10 billion worth of precious metals from consumer electronics devices.
According to Bafta's production sustainability body Albert, an hour of TV typically generates about 14 tonnes of CO2. That's just production: it doesn't include transmission or distribution. To put that into some context, an hour of TV has the same impact as running three homes for one year.
The environment is a red-button issue for consumers. Sustainability is fundamental to how organisation in all sectors should operate going forward. For instance, every time data is moved from A to B there is a carbon cost.
To put some statistics on this: Cisco believes global internet video traffic will increase by one-third each year through 2022 with live internet video, led by platforms such as Twitch and YouTube, growing at an astonishing rate of 73% in that period. Video streaming will constitute 79% of all mobile network traffic by 2022.
All of this has a direct negative environmental impact on manufacturing cost, energy, cooling, content transmission and storage and caching.
Technology can help. Employing a means of reducing the amount of video (data) trafficking across the internet – while maintaining the viewing experience – can help eliminate the need for heavy-duty bandwidth connections and for bespoke hardware.
Change is in the air
The future of production is a lightweight remote produced highly efficient model enabling anyone located anywhere to collaborate. Aside from massive reduction in opex, this dramatically reduces the need to travel to and from events or work places and all associated CO2 emissions.
Improvement in videoconferencing and telepresence can reduce the carbon-heavy cost of corporate travel. Remote distributed anywhere production is not a nice-to-have concept but an essential business continuity and environmentally conscious workflow for any content producer.
Implementing improvements
It's clear to us that the broadcast industry, from international sports federations like Formula 1 to global news organisations like the BBC, are taking sustainability seriously. Microsoft is one of a growing number of organisations to have announced its intent to be carbon negative by 2030. It's an ambitious plan which the video industry would do well to heed.
At a bare minimum, vendors should hard-wire sustainability into corporate policy. That includes embedding relevant environmental, social and governance matters into culture and work practices from recycling schemes and product packaging to flexible remote workflows. Any decision, as seemingly small as choosing reusable water bottles, counts.
Going green is no longer an option for clients. Considerations of installing hardware over software are paramount. Digital-only solutions can eliminate new hardware at a stroke. Furthermore, power, storage, compute and transport energy inefficiencies can be shrunk from a production's footprint overnight thanks to cloud-based technology.
Long before the current crisis, the prospect of climate catastrophe was posing the media and entertainment industry with a do or die ultimatum. A conference panel back when we all last met together at IBC2019 agreed that media can be a green "voice for good" while challenging the industry to make sustainability "cool".
Operational resilience
The crisis initiated a cultural shock in which the long-held norms of expensive office real estate and the spiralling carbon footprint of travel are being radically recalibrated. Flexible working, positive work-life balance and agile solutions for business continuity are here to stay. The genie has truly been let out of the bottle.
Companies now realise that whether it's a second, third or fourth COVID wave, or indeed a whole new type of pandemic, such events can seriously impact their ability to operate and even risk their overall survival. By building in operational resilience the effects of any such situation can be significantly mitigated.
Coronavirus has provided us all with a once-in-a-generation chance to reset the agenda and take forward our collective responsibility to reinvent content and broadcast with environmental goals front and centre.
Prioritising sustainable production in corporate strategies often leads to lower costs, according to the EBU. The EBU also says that by sharing knowledge about how to effect positive environmental change we can all benefit.
We should all be doing everything we can to neutralise our carbon footprint not because it gains a competitive edge but because, from a moral and ethical perspective, it's the right thing to do.