The French Federation of Football futureproofs media asset management and commercialisation with solutions from Newsbridge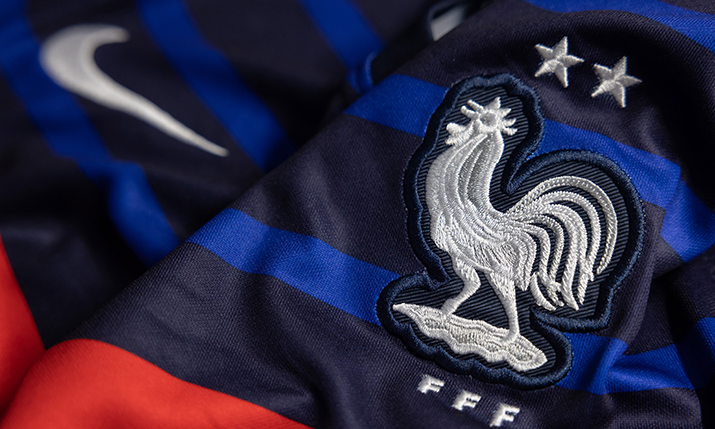 The French Federation of Football (FFF), which is responsible for overseeing all aspects of the beautiful game in France, is furthering its digital transformation with the roll out of a media asset management (MAM) system from Newsbridge.
With more than 30,000 games every weekend, two-time world championship winners the FFF manages a daily influx of audio visual content. This content equates to at least 2,000 hours of video and 60,000 photos per year, not to mention thousands of hours of archived media assets.
To continue its development, in 2020 FFF's media rights and video production department began to search for a cloud-based MAM and archive recovery solution. The tender specified easy access, searchability and the ability to commercialise content. This translated into a need for scaling indexing tasks with artificial intelligence (AI), providing remote access to content to simplify internal and external collaboration, and a platform for content monetisation.
The FFF chose Newsbridge, a cloud media hub platform for live and archived content, as its official partner and in the spring of 2021, the Newsbridge solution was deployed for large-scale indexing via Newsbridge's Multimodal AI product, including: automatic transcription; face detection; automatic sorting of content via the Collections feature; and live ingest of various national championships (D1 Arkema, National, D1 Futsal).
The FFF's archive project involved recovering more than 80 terabytes of video content and two terabytes of photos. A customised connector was developed to transfer content from Opsomai on-prem LTO tape storage to Newsbridge's cloud service.
Now, the media dataset is securely stored in the cloud, with an automated mirror back-up S3 bucket.
Newsbridge's Multimodal AI was trained to recognise a dataset of over 3,000 key personalities, including male and female players, key stakeholders and staff members from the past 100 years. It also matched more than 12,000 players with their wikidata identifier, making the data more semantic than ever.
Frederic Petitpont, Newsbridge co-founder and CTO, explained: "Using such universal identifiers is a strong principle at Newsbridge, as it futureproofs the data and guarantees interoperability with other systems in Web 3.0."
The highly customisable solution allowed the FFF's archivists to create their own data model and tailor the search filtering experience to their exact use cases.
Petitpont continued: "We are proud to be working with one of the largest sports federations in Europe as they lead the way in digital transformation and content management. Together we're building a unique and universal graph-based data model that will allow the FFF to preserve its media asset collections and its associated value, forever."
The FFF was also able to customise its Newsbridge workspace to reflect its brand identity. Over 1,500 journalists, sponsors, content buyers, pro and amateur teams and service providers were invited to the platform to access the FFF media library.
The Federation ingests more than 100 hours of video content and 5,000 photos every month including: HD video game footage uploaded by production companies after broadcast; various rushes of training sessions, interviews and other key events; and photos of the Federation's external and internal events.
The FFF's Newsbridge Media Hub has around 50 internal users from departments including media heritage, marketing, media rights and sponsorships. Additionally local clubs use Newsbridge on a daily basis to search through archived and fresh content to find, view, clip and collect the assets they need.
After downloading, media assets are ready for use immediately on FFF's website and social media channels, or they can be reworked in Adobe Premiere, Adobe Photoshop or Final Cut Pro. FFF users can also publish content directly to YouTube from Newsbridge. Automated collections of assets are regularly created and made available to various partners and sponsors.