The future of technical broadcast services as transformation accelerates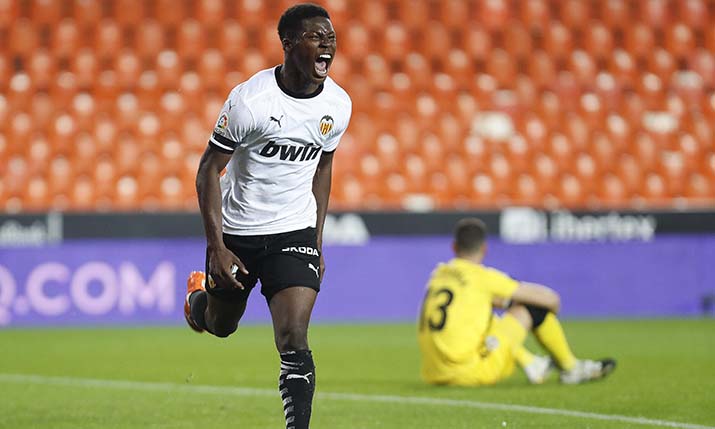 By Marco Tinnirello, CEO, Eurovision Services
As 2020 started and the world of sport was looking forward to a bumper year with the Olympic Games and an ambitious new format for UEFA Euro 2020, I was equally looking forward to seeing our teams implement some ambitious new broadcast solutions. I soon learned – much earlier than most people in the industry – that the year would indeed be eventful, but for entirely different reasons.
Although we had been getting news of COVID-19 from our Beijing and Singapore offices, it was something that registered on the edge of my radar screen with no threat of major impact on our operations. Then one of our employees who had come back from northern Italy tested positive for the virus and became the second recorded case in Geneva. This was a wake-up call that turned out to be a blessing in disguise, forcing us to drastically rethink how we worked and immediately start to consider the implications of this on our business.
Rapid pace of change
On the one hand, content delivery – our core business – took on greater importance, since it was the only way for fans to see the events that were still taking place behind closed doors. On the other hand, production workflows had to be radically rethought in order to cope with, at best, a bare minimum of on-site staff or, at worst, none at all. We quickly saw that this didn't just apply to the events themselves, but also to the broadcasters covering them.
This only served to accelerate a transformation that was already under way in our industry as it looked for greater adaptability. Broadcasters were able to fall back on mobile networks and remote production and there was even greater momentum in the move towards cloud-based, on-demand services. Fortunately, the infrastructure as a service (IaaS) market is gaining ever more maturity as far as the transport of live feeds is concerned and gives us greater flexibility in terms of scalability and speed of deployment, which in turn helps us to make delivery models more adaptable.
We have also seen changes in the way consumers watch events, causing disruption in the overall value chain. The Premier League's unsuccessful experiment with a pay-per-view model shows that, even with world-class content and all the latest technology, it's the customer at the end of the value chain who ultimately determines your success. This is yet another reason to build the greatest possible adaptability and flexibility into delivery models.
Strengthening relationships
As a provider of technical broadcast services, Eurovision Services has also had to adapt to this changing and challenging landscape. Aside from the digital transformation and our move to IP delivery and the cloud, which is a general trend across the industry, we need to further strengthen our relationship with content owners.
Since infrastructure is becoming increasingly commoditised, we have to demonstrate to them that the real value of what we offer is our know-how, our ability to bring together technology, infrastructure and services in an end-to-end service wrap bound by SLAs that give them the accountability that they are used to from us. We need to help them to maximise the value of their content, so we are looking at solutions that will allow content owners to have much greater control over how they package and distribute all their content (live and non-live) using a single web interface – not just for their rightsholders but for advertisers and sponsors, too.
This is a promising way forward for managing rights and signal distribution for any event. But since we have two distinct types of customers – content owners and broadcasters – we also have to take the needs of broadcasters into account. Broadcasters have suffered from the lack of live events and the restrictions of social distancing. Technology has allowed them to adapt and OTT platforms helped to take up some of the slack. But to maintain their value in the future, broadcasters will need more streamlined workflows when the big events start coming back to our screens.
Seamless experiences
Just as the content owner should be able to seamlessly manage all their content, packaging it for different rightsholders, territories or platforms, broadcasters should also be able to book, choose and switch seamlessly between the different signals they are entitled to and even change the quality in real time, say, to move from streaming to fibre. And, if their national hero unexpectedly finds themselves in pole position, in the 100 metres final or wearing the pink jersey, they should be able to switch to the feed from the relevant on-board camera, starting block or bike as easily as dragging and dropping a window on a multi-viewer screen. This gives you a sense of the direction in which we are heading at Eurovision Services.
COVID-19 has had an impact on rights deals, but major live events will be back. The IOC, for example, is doing all it can to ensure that the Olympic Games go ahead next year, with spectators. When we do start to see these big events back on screen, there will be huge expectations on all sides – from content owners, broadcasters and the audience. As COVID-19 has shown us, we need to be ready for anything.