The IP-powered era: LTN Global on capturing global monetisation opportunities in a fragmented market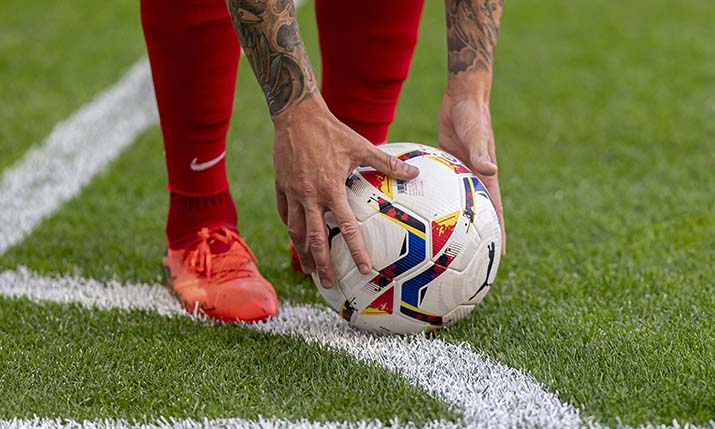 By Brad Wall, LTN Global CTO.
The sports broadcasting industry has shown great determination over the past few years, driven by ongoing shifts in consumer behaviour, the ever-increasing demand for live sports entertainment, and an accelerated deployment of over the top (OTT) digital platforms.
Perhaps the most significant shift in the sports broadcasting landscape is fragmentation. Increased competition for sports rights sees new market entrants, including fresh OTT players and tech giants that are entering the big leagues of live sports broadcasting for the first time. These entrants have created a new, more splintered ecosystem in the viewer marketplace.
The challenge for rights owners is finding innovative ways to efficiently expand their distribution models to reach viewers across an explosion of digital platforms and devices. Despite increased complexity, content providers in the sports game have limitless opportunities at their fingertips. With an IP-first approach and a bold technology mindset, it's all up for grabs in 2023.
Traditionally, both sports and media organisations across the spectrum followed more structured broadcast rights models, with top broadcasters owning rights to nearly every major league. For years the sports rights status quo was more straightforward: one media company would acquire basketball rights, then another company would go for soccer rights.
However, the business models have changed, transformed by increased digital consumption demands. As a result, the sports market has become more complex and fiercely competitive as rightsholders look to maximise their revenue streams by fragmenting their distribution models across digital platforms and, increasingly, direct-to-consumer offerings. 2023 is only the tip of the iceberg; with many freshly signed multi-year rights deals in place, this trend is here to stay.
Going global
This means today's consumers need access to multiple platforms to consume their favourite live sports content, making it a costly and confusing change for audiences. For example, premium sports has shifted from traditional broadcast television through hybrid broadcast-OTT models to live sports being made available exclusively via streaming, such as Amazon Prime's NFL Thursday Night Football or their exclusive Premier League games. Consumers now must become digitally savvy as they find ways to engage with content across new digital media applications and devices. At the same time, media brands and broadcast rights holders need to ramp up both education and marketing efforts to ensure all fans have seamless access to content and avoid isolating traditional linear audiences.
Delivering high value content around the world requires a robust yet nimble video transport infrastructure. When it comes to live sports, achieving low latency is paramount. Ultra-reliable, low-latency IP-based transport empowers media companies to maximise scale and reach new platforms and audiences internationally. Increased reach and global market penetration now allow sports leagues to cultivate new international fanbases and grow their brand value.
Heightened global demands on live sports and an explosion of distribution channels with diverse requirements means efficient customisation of that content is vital. Through IP-powered transport and content versioning technology, rights holders can bring culturally relevant and engaging content experiences to these diverse international audiences, breaking down geographical borders that were held back by legacy technology.
For example, football fans in Latin America may previously have been unable to watch their favourite European teams through traditional satellite/cable infrastructure. Now, content providers can reach international viewers with tailored experiences by bringing in remote announcers and even custom graphics in the local language.
Data-driven future
Broadcasters are moving fast to scale live sports distribution and maximise viewership across new digital platforms but enabling incremental monetisation through advanced advertising capabilities remains a slow-moving challenge. Tying together disparate traditional advertising systems and workflows while driving seamless integration between technology providers can be exhausting. Media companies are hunting for digital pioneers, both internally and externally, to simplify a chaotic and siloed ecosystem while simultaneously capturing game-changing revenue opportunities across traditional and OTT distribution channels.
Advanced signalling solutions and intelligent IP transport can help unify fragmented technologies and methodologies, empowering dynamic ad insertion and addressable advertising across platforms.
Consumer expectations are evolving at breakneck speed, powered by metadata innovation. Cloud-based technologies and low latency video transport empower content providers to deliver data-rich live sports coverage, as immersive real-time graphics and replay features are providing fans with game-like experiences. As bold innovation reshapes the status quo of live sports consumption, rightsholders and broadcasters need reliable technology partners with future-proof infrastructure to fuel creativity and business growth.
The sports broadcasting market is brimming with innovation as we approach 2023. Faced with more complexity and presented with more opportunity than ever before, media organisations must adopt an IP-first approach to bring more tailored, high value content to international audiences, maximise digital monetisation, and delight fans with jaw-dropping experiences — on any device, any platform, or any continent.