The Motorsport Show 2020: Ralf Schumacher and Sky Sport to discuss the return of Formula 1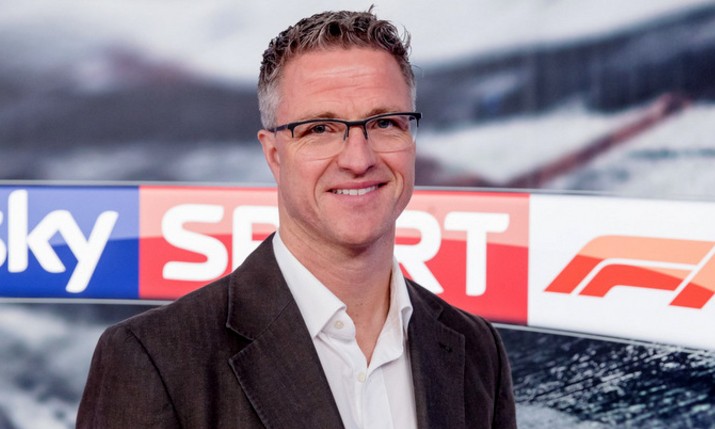 Former Formula 1 driver Ralf Schumacher will be the special guest at SVG Europe's live-streamed event The Motorsport Show 2020 which is taking place on Thursday 6 August at 3pm UK time.
Chatting alongside Sky Sport Germany director of editorial and digital for live sports Karl Valks, the German racing driver, mentor and Sky Sport pundit will talk about the return of F1, and what it's like to be in motor racing's COVID-safe bubble.
At the same time, Valks will provide an insight into how Sky Sport is covering the action for television before moving on to discuss what broadcasting and technology innovations might come next for the top tier of motor racing.
Also during The Motorsports Show, Dean Locke, Formula 1 director of broadcast and media, will provide insight into the work that has been done to ensure a safe and successful broadcasting return for F1 while Steve Stum, Nascar Production, vice president of operations and technical production, will provide a similar analysis from Nascar's point of view.
Experienced motorsports presenter Abi Stephens will be the host for The Motorsport Show 2020.
Stephens' credits include MotoGP, Speedway and the World Rally Championship (WRC). She will guide delegates through the specially convened online event as well as interviewing some of our guests.
The Motorsport Show 2020 is a 90-minute live-streamed virtual event that will provide insight into how the latest broadcast technologies and workflows are being deployed in response to 'the new normal'.
Participation in The Motorsport Show 2020 follows the same principle as our regular events which are open to SVG Europe members and sponsors only.
The Motorsport Show 2020 takes place on Thursday 6 August 2020 at 3pm UK time. To find out more and to register visit: The Motorsport Show 2020