The Motorsport Show: Last chance to register for 24 June online event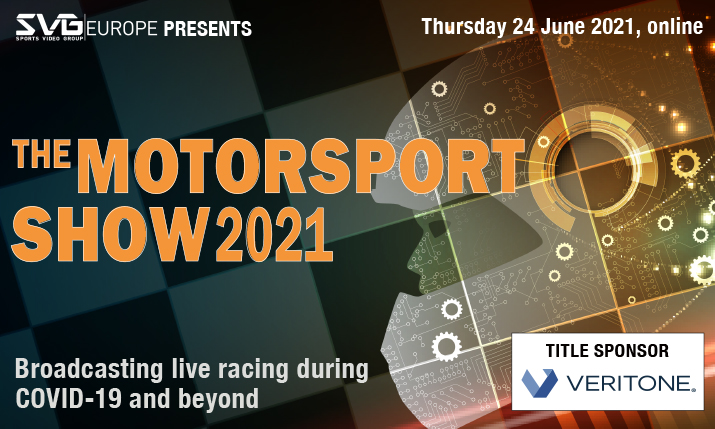 Time is running out to register for The Motorsport Show, sponsored by Veritone. Formula 1, MotoGP, Extreme E and Pure ETCR will all be in focus in this online event hosted by Abi Stephens.
Formula 1 Director of Broadcast and Media Dean Locke will share the latest production and broadcasting innovations being used to produce coverage of Formula 1, while Kevin Brown, North One Series Editor, will discuss how TV coverage of MotoGP is produced and the challenges faced.
A panel from Extreme E and Aurora Media Worldwide will take attendees on a behind the scenes look at the Senegal leg of the Extreme E series, including exclusive behind-the-camera footage from NEP's new London facility.
Extreme E's Ali Russell will then return with Pure ETCR's Xavier Gavory to discuss how and why they make their sports, and broadcasts, sustainable.
Finally, the Motorsports Directing Masterclass will feature a panel of motorsports directors from around the globe sharing the tricks of their trade, their tools of choice and anecdotes about their jobs and careers. Philip Rorke, Broadcast Executive Director, Television Production, Formula 1 and Artie Kempner, Coordinating Director at Fox Sports, will feature.
Registration is essential so make sure you're signed up by 23 June.
For more information and to register go to The Motorsport Show 2021
---