The Switch enters second phase of 100Gbit network expansion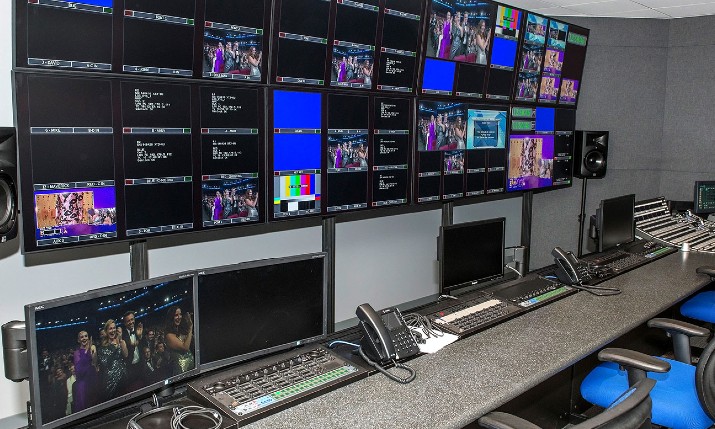 The Switch has announced a major network expansion across the US to meet customer demand for bandwidth, driving the industry's transition to remote production and opening the way for delivery of high-resolution video formats such as JPEG XS. In the second phase of an ongoing network expansion project, The Switch is deploying 100Gbit connectivity to serve customers from New York to Los Angeles and Miami – with links to eight other nodes in key media centres around the US.
The company has added to its current network across the US with the installation of higher-capacity 100Gbit connections through media and sports hubs in Los Angeles, Chicago, Dallas, Washington DC, Atlanta, Miami and Jacksonville – representing phase two in an ongoing strategic upgrade programme. The move follows the phase one network expansion that saw the company deploy similar hubs in New York, Boston, Hartford and Stamford. The Switch will continue to expand its network, adding higher-capacity nodes in other media centres.
"The latest network expansion represents a fundamental step in The Switch's ongoing efforts to empower our customers to meet their evolving needs while also supporting growth in our business," said Eric Cooney, president and chief executive officer of The Switch. "The project demonstrates our commitment to enabling leagues, broadcasters and other rightsholders to offer their customers better live event viewing experiences. As a provider of leading-edge production and transmission services, we give our customers unprecedented flexibility and efficiency to ensure they can build business models that work for them."
The network expansion enables The Switch to power future media and entertainment sector development, enhancing its capacity to drive increasing remote production of live sports and other events. The move will also help sports organisations and media companies in adopting JPEG XS compression to transport SMPTE 2110 streams at low latency, supporting those upgrading their infrastructure to produce higher resolution video.
Robert Szabo-Rowe, The Switch's senior vice president of engineering and product management, noted: "This network upgrade enables The Switch to address the requirements of content owners seeking the ultimate quality in video at the absolute lowest latency. It is critical to customers building workflows that connect SMPTE 2110-enabled facilities, allowing more seamless multisite productions and delivery of content into cloud infrastructure. It frees them to be more creative in their approach to live broadcasting and streaming. Where lower latency is essential – like for live sports betting – this level of connectivity is a huge asset."