The year sports paused and innovation prevailed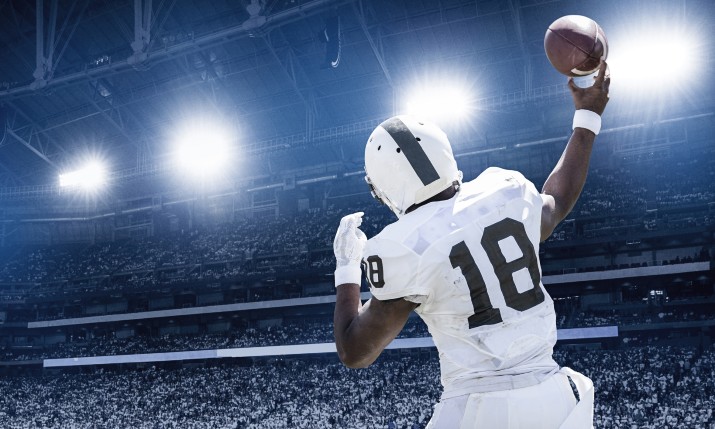 By Mo Goyal, senior director, international business development, live media solutions, Evertz
The year 2020. A new decade kicking off with a memorable and historic Super Bowl in February. The sports calendar for the rest of the year was loaded with headline events, from Tiger Woods defending his Green Jacket at the Masters, the NBA and National Hockey League (NHL) playoffs, Euro 2020 and to the Tokyo Olympic Games are just some examples.
Then, on 11 March 2020, it all came to a pause when the World Health Organisation declared COVID-19 a global pandemic. This triggered a number of emergency actions to ensure the health and safety of production staff both on-site at events and at broadcast centres. Staff were sent home and skeleton crews at facilities were responsible for keeping programming going. The uncertainty around how long this pause would last also hung over the industry.
Immediate response
The first wave of engineering innovation also kicked in at this point. Solutions were crafted to get controls and signals to the homes of staff and talent to keep key live news programming on-air. The biggest challenge was network connectivity from staff homes and the broadcast facility. Unlike stadiums and venues, there was very little high capacity network connectivity. Products that used secure reliable transport (SRT) and NewTek's NDI were quickly deployed to use public internet to connect the homes to the broadcast facilities.
As we progressed further into the year, the sports calendar began to fill up with leagues restarting and rescheduling events. The compressed schedule and bubbles provided further opportunities for further innovation. Masks, plexiglass dividers and remote operators were used to provide the required social distancing. Remote operators required a low latency interface and access to signals and comms that were being used on premise. Vendors deployed solutions that enabled these workflows through the use of low latency encoder/decoders, networking technologies (for VPN) and webRTC for web-browser interfaces.
Mobile and OB production teams also started re-tooling flight packs and kits to quickly deploy to venues in the compressed sports calendar. The use of IP infrastructures (with ST 2110) made this exercise easier than would have been possible with SDI infrastructures. An IP core allowed production teams to scale their requirements by adding or removing resources over a single Ethernet cable.
Finding new angles
The productions within the NBA and NHL bubbles also enabled teams to deploy cameras throughout the empty venues. The new camera angles that were previously not available (due to fan seating and safety), and are usually only found in video games, introduced audiences to a completely new at-home viewing experience.
The other major innovation in the industry was the acceleration of cloud-based production. Identified as a priority for a large number of media companies over the next five years, the pandemic forced organisations to shift timelines on evaluation and deployment of the technology. In an effort to get live competitions on-air without access to venues, a number of companies quickly deployed off-the-shelf software tools onto the cloud. This was most evident in the esports industry as players like Riot Games and Activision produced live tournaments using pubic cloud services (like AWS and Azure).
Outlook for 2021
Looking forward to 2021, we will continue to see a redefinition of remote production and an increase in content creation as the production becomes more distributed and democratised.
The summer of 2020 enabled media companies and sports broadcasters to evaluate technologies while delivering high-quality production with too much compromise. Many were able to rethink their production workflow as previous obstacles and challenges were addressed (ie, remote operator experience and reliable network connectivity). The efforts throughout 2021 will continue to look at technologies to make this shift more reliable and resilient.
Sports (and esports) production will become more cost effective as broadcasters and rights holders look to move from a CAPEX model (owning equipment) to either a pure OPEX model using cloud-based software-as-a-service (SaaS) or a hybrid setup. The reductions in the cost to deploy physical equipment to events can be realised with smaller on-premise equipment (cameras and encoding/processing equipment). Other savings can be realised with a distributed model of productions teams. A mixture of on-premise and remote operators and staff will reduce travel and housing costs for events. Remote production will really become 'production anywhere'.
Counting on codecs
In order to use the cloud effectively, more efficient codecs (such as JPEG XS) will be required. We see an increase in the deployment of JPEG XS as a visually lossless and low-latency mezzanine codec that can be used for UHD, contribution encoding and cloud-based production workflows. JPEG XS will bridge the LAN (on-prem) and WAN (off-prem) production environment as the 'new SDI'.
Broadcasters and right holders can also add more content to their platforms. The expansion of networking connectivity over public internet (using SRT or RIST) and 5G networks combined with cloud production as a SaaS, will provide opportunities to produce more regional events for the sporting audiences. The move to a collaborative production with smaller teams can encourage the creation of more specialised content (with interactive graphics) to enhance viewer experiences.
For venues and stadiums, the biggest challenge will be getting fans back. Inhouse production will look to new formats such as 8K to create virtual cameras that allow fans (in-stadium) to follow their favourite players and create personalised replays and interactive graphics for a unique experience.