Thought Leadership: Dolby on how audio will transform next generation sports broadcasting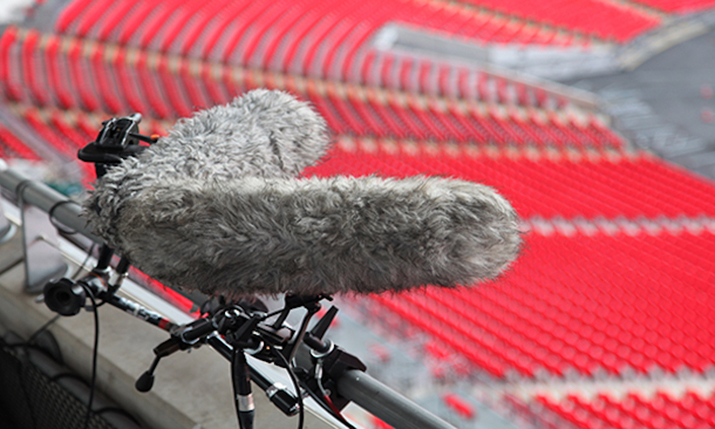 As an industry, we have generally defined generations of broadcast services and platforms in terms of video technology; is it colour or black and white, SD or HD? But it is increasingly evident that, for the transition to the next generation of video services, audio can play a fundamental role, writes Jason Power, senior director for commercial partnerships and standard at Dolby Europe.
In fact, new audio capabilities can be powerful enablers of the new era of immersive, personalised broadcaster services.
The benefits of a more immersive soundtrack for sports coverage are obvious. We can transport the viewer right into the heart of the stadium or the crowd, wrapping him or her in the atmosphere of the event with sound from all directions.
Broadcasters like BT Sport and Sky Sports have shown the way with their thrilling UHD coverage of football, rugby and other events, complete with Dolby Atmos immersive audio. Images may tell the detail of the story, but only audio makes you feel like you're at the centre of the action.
Bringing the immersive experience
A key opportunity, then, is to bring this immersive experience to as wide an audience as possible. The earlier generation of surround sound used for HD services reached natural limits, as only a proportion of the audience was willing to install home cinema systems with extra speakers in their living rooms. But today, advances in signal processing and speaker design mean that compact soundbars and even TVs can reproduce a realistic, enthralling 3D soundscape, without requiring the listener to be surrounded by speakers.
The opportunity for a viewer to get better audio just by buying a UHD TV is a game changer for bringing the experience to our mainstream audiences. Mobile devices present a further untapped opportunity; millions of phones and tablets are already shipping with the capability to reproduce convincing 3D spatial audio over headphones.
But our belief is that the sports viewing experience of the future will not just be more immersive, it will also be more personalised. Viewers increasingly expect more flexibility, choice and depth in what they consume. It is here where audio can make another pivotal contribution, enabling presentation of even live broadcast streams to be tailored with internet-style flexibility.
Imagine game coverage where you can adjust the volume of the commentator to suit your preferences, where you can swap the introductory level commentator explaining the offside rule, to the Manchester United one with the insider gossip from the locker room? Where you can swap between the 'intense' version that makes you feel like you're there on the terraces, and the 'radio' version that makes it easy to follow the commentary even when you're popping through to the kitchen to top up your drink? New audio technology, referred to as next generation audio or NGA, will make all this possible.
Giving audiences what they want
Yet is this what viewers really want? US station group Pearl recently conducted some groundbreaking consumer research, examining which of the many features made possible by next generation broadcast technology would actually resonate with consumers, testing everything from interactivity to in-car reception.
The good news is that enhanced audio came through as highly valued by consumers across the board. In fact, two audio features – immersive audio and dialogue adjustability – had some of the broadest appeal in the entire survey, and are now seen as key potential enticements for consumers to upgrade to new platforms.
So, while we may continue to describe platform evolution primarily in video terms for a while longer – HD to UHD to HDR – audio is going to play a key role in transforming the sports viewing experience into one that is more immersive and more personalised. In doing so, we can continue to deliver even more of the thrill of the action, and to deliver the rich, tailored experiences that our audiences are now coming to expect.
The Dolby Next Generation Audio Summit 2019, presented in association with SVG Europe, will take place on Wednesday 16 October at Dolby's Soho Square Screening Room in central London. To find out more and to register your interest in attending visit: https://www.svgeurope.org/next-gen-audio-summit-2019/