Trams and Quantum announce sports workflows event for 14 May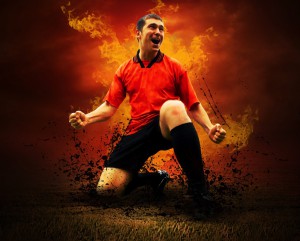 The specially-devised event addressing new developments in the world of HD and 4K workflows for sports production will take place at Lord's Cricket Ground in St. John's Wood, London, NW8 8QN, from 3-7pm on 14 May.
Representatives of data and storage solutions provider Quantum, IT solutions specialist Trams, integrated media asset management pioneer Cinegy and wireless specialist Siracom will participate in the event.
Quantum: Quantum will be speaking about Quantum StorNext 5 and the benefits it brings to the world of sports video and broadcasting.
Trams: Real-world challenges and implementation for production storage and archive for sports broadcasters will be examined by Trams' Jonathan Wilding and Declan Wood. Attendees will have a chance to discover how and why Trams customers and industry leaders like BBC Sports and Manchester United TV decided on Quantum StorNext 5.
Cinegy: Lewis Kirkaldie from Cinegy will be discussing how Cinegy Archive for production and asset management has been deployed at Sports Editing Sweden, a production company providing services to the Swedish Hockey League. The Cinegy system at SES is based on the Cinegy Archive MAM that handles all the content and metadata, giving them an affordable, high performance media management solution.
Siracom: Rob Leggett, one of the founders of the wireless specialists Siracom, will be joining the event to illustrate how WiFi and mobile devices can be used in conjunction with video to increase fan engagement and monetise the crowd. With solutions from Meru Networks, Global Reach and XCO he will discuss and demonstrate how to deliver fast reliable WiFi in sports stadiums, how to use WiFi to gather business intelligence and drive marketing, and how to create a lasting and productive engagement with fans via their mobile devices.
Alistair Washbourn, channel marketing manager EMEA, Scale-out Storage at Quantum Corporation, comments: "As one of the most complex workflows, sports production and broadcast is also one of the most exciting, demanding the very best in solutions delivery. Quantum are pleased to be involved with Trams, our key partner in this area, to talk about what makes a world class workflow.  If you are in involved in acquisition, editing or distribution of sports video content, this event is for you – please register and we look forward to seeing you."
To register, please visit https://news.trams.co.uk/eCards/2015-04-16-Quantum-Sports-Event/index.html.
Washbourn will also be participating in SVG Europe's SportTech Europe event taking place in Manchester on Wednesday and Thursday this week. For full details please visit https://www.svgeurope.org/sport-tech-europe-2015/full-programme/.