Twitter lands global live streaming deal for PGA TOUR in 2017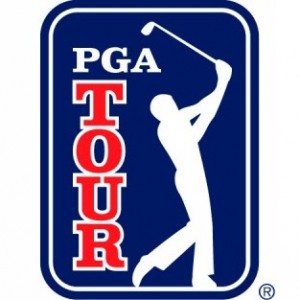 The PGA TOUR has struck a deal with Twitter for the social media platform to serve as the exclusive global platform to distribute free live competition coverage of 31 tournaments through the end of the 2016-17 season.
The new partnership will begin on January 19 when Twitter live streams from the CareerBuilder Challenge. According to the PGA TOUR, coverage will typically feature the first 60-90 minutes of PGA TOUR LIVE's over-the-top (OTT) window which is typically available through a subscription. This programming includes analysis, interviews, live competitions, and more breakdowns from the first two holes of each day's PGA TOUR LIVE Marquee Groups.
"The PGA TOUR continues to transform the experience for fans on Twitter, a place where golf conversation is happening live in real time every day," Anthony Noto, COO at Twitter said in an official release from the PGA TOUR. "Our collaboration with the PGA TOUR will provide fans all over the world access to watch live streaming PGA TOUR events on Twitter while following the conversation all on one screen."
Twitter and the PGA TOUR worked together on live streaming content during the 2016 FedExCup Playoffs offering portions of PGA TOUR LIVE's premium window during the opening rounds of the first two events.
This renewed partnership also includes an extension of the PGA TOUR and Twitter's Amplify program, with PGA TOUR increasing its highlight videos and regular content creation across Twitter and Periscope.
"Twitter and the PGA TOUR have been working together on Twitter Amplify for many years now, and the program has been a tremendous success for both companies," Rick Anderson, Chief Media Officer of the PGA TOUR said in an official release. "Streaming PGA TOUR LIVE programming to Twitter's global audience, as well as the millions of users who follow @PGATOUR and hundreds of PGA TOUR player accounts, will provide new and innovative ways for sports fans to engage with our premium OTT offering."
According to the PGA TOUR, live streams will be available globally to logged-in and logged-out audience on Twitter and connected devices. It can be found at PGATourLive.twitter.com and on @PGATOUR.