UEFA Euro 2020: NEP Central and Southern Europe on logistics, tight timeframes and the shifting sands of bringing four venues to life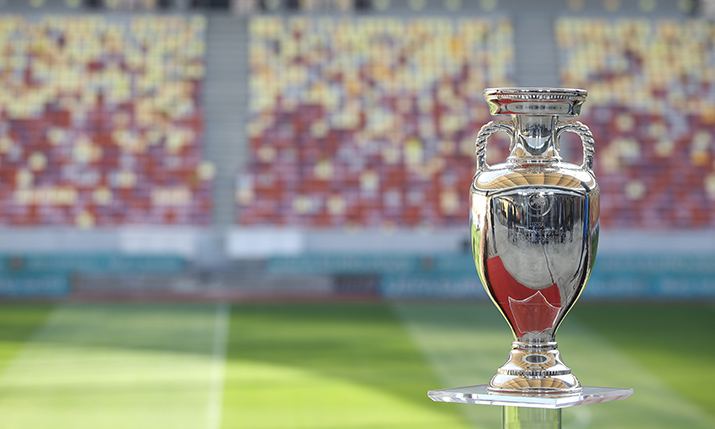 Managing the logistics behind any of the UEFA Euro venues in a normal year is no easy task, yet with experience, it does become simpler. For NEP Central and Southern Europe, however, working on the postponed 2020 Euros in 2021 has been rather more challenging than usual.
With a tight timeframe and almost constantly changing crewing and logistics plans thanks to the pandemic, the team at the centre of this major football event have had to work hard and be flexible.
NEP Central and Southern Europe has worked with UEFA over many years, since 2009 at the Swedish Under 21 Championship, on through various championships, World Cups and finals. It won the tender to support UEFA Euro 2020 and host broadcaster HBS with four venues – Copenhagen, Munich, Amsterdam and Seville, originally Bilbao – as well as supplying creative and technical crew for each venue.
There were three other packages up for grabs in 2018 from UEFA for the Euros. Another four venue package, which was won by EMG, for Bucharest, Budapest, Baku and Glasgow, plus two smaller packages with London and Rome won by Telegenic, and another for St Petersburg and Dublin won by TVN.
Plans changing daily
Plans for this Euro are changing daily, with complications coming each day. Speaking to SVG Europe, Christer Pålsson, president of NEP Central and Southern Europe, and heading up the project, explains how things have evolved in the few months between last summer and today: "The plan was to have four guarantee technical teams fixed at the venues then two tech travel teams, one for Amsterdam and Munich, and one for Copenhagen and Seville.
"Now there is no one travelling between venues at all due to COVID. Honestly that's the biggest problem we have on the whole thing now. It was two months ago that UEFA told us to cancel the team travel between Munich and Amsterdam and then less than a month ago they told us – at the same time they change place from Bilbao to Seville – that the travel team between Copenhagen and Seville should not travel either. So the last two months we've had to find 50 or 60 extra people."
"I'm not worried about people quality; all of the teams are very experienced. I'm worried about people of course, because there will be a lot of people on the same spot for a very long time. There is a lot of COVID restrictions, and a lot of bubbles, but we are not the only ones."
Pålsson goes on: "Each tech travel team had 23 people onboard: one team leader, one vision engineer, one vision supervisor, 11 vision controllers, one HDR supervisor, one communication engineer, two sound assistants, two tech assistants, two riggers and one video engineer. Instead of two teams of 23 we now have four teams, so with short notice we had to find, for example, 22 vision controllers."
He continues: "We have 51 technical crew on each venue (totalling 204), then we also are responsible for one production team for Munich, with 52 people including a director, camera operators and EVS ops. We then have one Hive/Mediabank guarantee at the IBC in Amsterdam [Mediabank is the backbone of UEFA's MAM system]."
Alexander Garcia, core team member for the Euros and NEP Belgium project manager, comments: "On the level of crew bookings I think this is one of the most difficult ones we've ever done. I know it's only caused by COVID, but it's been very last minute and you are more or less bound on trying to book as many local people as possible, so there are many extra factors that you have to keep in mind to manage the bookings and the logistics, etc."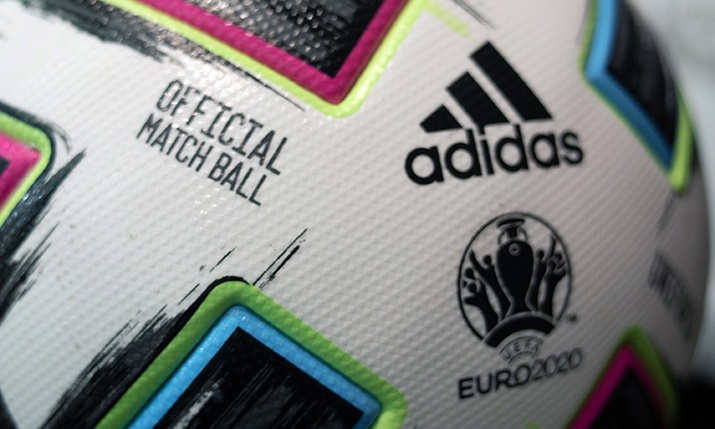 Life made interesting
Pålsson continues: "We had a very scary moment, because until now UK people have not been able to travel to Spain, and we have a venue in Spain that we need to get a UK truck to. We needed nine UK people to travel to Seville. It's ok now. We just received a letter from the Spanish Ministry of Culture. Yet now we have got some new challenges as some countries made a travel ban for UK citizens…life is interesting. But there's been a lot of this; we've needed so many invitation letters from almost every country, all the football federation and testing documents; it's been the worst ever [Euros in terms of] the paperwork workload."
Garcia says that due to the need to use local people and the sudden changes to the Euros schedule, the crew being added to the four teams most recently is highly experienced, but possibly not with as many major events under their belts as the initial all-star crew that NEP put together, which was set to travel between each venue. To ensure the quality of all four teams now, NEP has split the first team between each of the four venues to make sure that standards are maintained.
Pålsson adds: "I'm not worried about people quality; all of the teams are very experienced. I'm worried about people of course, because there will be a lot of people on the same spot for a very long time. There is a lot of COVID restrictions, and a lot of bubbles, but we are not the only ones [undergoing this process] and we will do the best we can do."
Keep on trucking
NEP Central and Southern Europe has bought together 12 trucks from within the Group to fulfil UEFA's requirements. These are: four from NEP UK for the host trucks – Caspian, Pacific, Aurora and Sargasso – plus three from NEP Germany, two from NEP Sweden, one from NEP Switzerland and two from NEP Belgium.
Normally for these events NEP Central and Southern Europe works independently with its team from Belgium and Germany. However, this year the UK has been bought into the group. Pålsson explains why: "The reason we've included our lovely friends from the UK this time is because the concept was a different one in the beginning. Now it is isn't so much.
"It's a tough challenge and it will be till the year is out. We are trying to survive! "
"We always have two venues with a team travelling between, but now with this one it was [originally] a little bit more complicated, with one team travelling around all [four] venues. So we needed to have the same type of trucks, as UEFA demanded the same OB trucks at each venue," he notes, stating that this would mean the travelling crew would have a familiar space in which to work at each location.
Yet NEP Central and Southern Europe did not have enough similar large UHD HDR OB trucks at its disposal, "so we asked our friends in the UK for the Sky Sports trucks because we know they are similar," Pålsson notes.
Kevin Orwin, NEP UK, technical project manager plus head of central coordination for the Euros, has been responsible for ensuring the four UK trucks are as similar as possible to each other before leaving the country, as well as managing the technology and technological crew information. The latter has been greatly complicated by COVID, he explains: "I've been dealing with the tying up of technology and getting all the technical information across the different crews, and that's been quite challenging, with the inability to meet and get people together.
"Part of UEFA planning last year was there was [meant to be] a three day meeting in Munich where all the crews from across Europe, from all the suppliers, would get together, with a number of different workshops such as audio and HDR, on how [UEFA] wanted to operate," says Orwin. "Well that didn't happen because of COVID and this year we weren't able to reintroduce that meeting, so now it's just a matter of taking all of the technical information and the requirements from UEFA and getting it together to distribute it out to the various NEP staff so they can deliver this project the way we want to deliver it."
Orwin has been able to source cameras, lenses and the majority of b-ticket items from NEP Group, with a small percentage of the overall delivery needing to be sourced from outside NEP.
Almost 180 camera channels in total are being supplied by NEP for the four venues for all facilities, plus lenses. "It's a quite big set up," Pålssonn says. "80% of the equipment is UHD," he continues.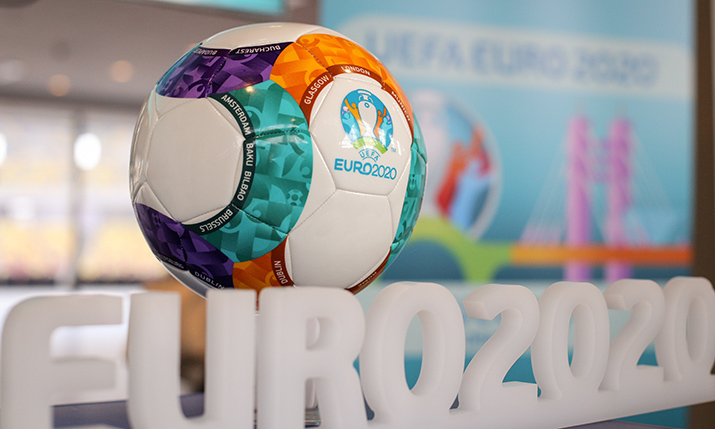 Two weeks till on site
With two weeks to go until all crews are finally on site, Orwin comments on the process until now: "I think it's been demanding. It's learning to work in such a way that's much more remote in terms of dealing with your personnel; that transfer of information is much more difficult because you're no longer having a face to face, but the challenges of being good.
"The Euros is not just NEP either," continues Orwin. "There's a lot of integration we have to do with a lot of other supplies in terms of the set up, so it's not just dealing with it within ourselves but there's an awful lot to take on board from other people as well that we need to integrate with."
Andreas Baumann, core team member for the Euros and NEP Germany senior sales manager, says: "This time everything is different. We started last year then it got cancelled. We had a little bit of time to lean back and wait to see what would happen with UEFA [and the Euro] and their requirements. Our inner circle [here] has a lot of experience with the approach to this project and UEFA and HBS."
However, he adds the timeframe for this tournament has been incredibly tight: "Usually we have a period of four years to prepare for a tournament like this, but from last year to this year it's not four years. It's a very tiny period before this thing starts. Now we are reaching nearly 100% to onboarding and now we have to focus on making sure everything is up and running."
Garcia adds: "The biggest impact has been COVID. It has a massive influence on how we normally organise such an event. While on the previous events we did [with UEFA] everything was ready and arranged five to six months before we left, now we got the confirmation the event would go on six months before we go, and then everything is changing every week or every two weeks. Honestly that's only because of COVID and I think that was the biggest challenge, but we'll make it and we'll make sure we deliver."
In conclusion, Pålsson states: "I'm really glad we have these key guys in board [in our core team] so we have not been stressed; and there have a been a lot of situations along the way that could have got us stressed.
"It's been a challenge. We've learned a lot internally within the group; the UK hasn't really been involved in projects like this before, and we have a lot of other countries [within the group] that have not been involved before this year either. We have people on board from Sweden, Denmark, Germany, the Netherlands, Belgium, Switzerland, Spain, the UK and Singapore. We now have the knowledge about these types of productions within the group, and hopefully that's strengthened us for the future.
"It's a tough challenge and it will be till the year is out. We are trying to survive! The next phase now is we need to find backup people; those 257 we have, I think we need to add 10% more backup people who can standby and fly in and fly out, because there will be things happening. But it's fun. We have our first day on site on 3 June!"
UEFA EURO 2020 will take place between 11 June and 11 July 2021.