UHD-1 Phase 2 is approved by DVB Project Technical Module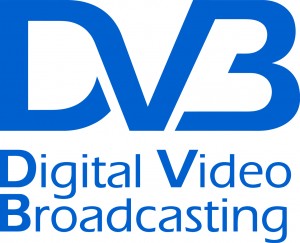 At its recent meeting, the Technical Module (TM) of the DVB Project approved the specification for UHD-1 Phase 2 (TS 101 154). This document covers various elements for the improvement of video and audio quality for broadcast TV services.
High Dynamic Range (HDR) significantly increases the contrast ratio and results in pictures with more 'sparkle'. The DVB solution supports the two quantisation curves defined in BT.2100: Hybrid Log Gamma (HLG) and PQ (Perceptual Quantiser).
Furthermore, the new specification defines Higher Frame Rates (HFR) going beyond the current 50/60 Hz. When it comes to audio DVB has added the latest Next Generation Audio (NGA) schemes supporting objects or scene based audio. These new features can be combined with HD and UHD resolutions.
The Steering Board (SB) will be asked next month to approve this specification for publication as BlueBook A157. Once approved it will be passed on to ETSI for formal publication as TS 101 154 v2.3.1.
The expectation of the TM is that TM-AVC will continue to consider potential improvements to TS 101 154, subject to the Commercial Module's response to TS 101 154 v2.3.1 and any guidance from SB. The new specification is considered a milestone for the industry and enables broadcasters as well as CE manufacturers to provide UHD-1 Phase 2 products and services.