US Open Tennis: NextVR serves first-ever virtual reality content From Arthur Ashe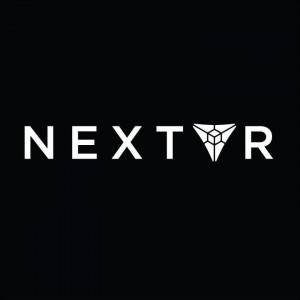 Beginning with the Women's and Men's Semifinals on Thursday September 8 and Friday September 9 and culminating with two epic Final matches on Saturday and Sunday, NextVR was a part of the US Open action at Arthur Ashe Stadium, offering fans tennis highlights in virtual reality for the first time. NextVR aired near-live highlights from the six matches — including first-time US Open Championships for Stan Wawrinka and Angelique Kerber — and provided a wide variety of different angles and viewpoints for fans to watch for free via the NextVR platform for Gear VR, available in the Oculus Home app store.
Capturing tennis in virtual reality for the first time, however, presented a learning experience for NextVR. Speaking with SVG prior to the six matches, NextVR Executive Chairman Brad Allen laid out the challenges of approaching a new sport.
"With virtual reality, it's all new, and the perspective is different than just watching something on television, so we're working on finding out where the best places are to watch a tennis match," said Allen. "Since you have a headset on, is it too much if you're in center court and your head's going back and forth as you do normally [when you're] watching tennis? It's about coming up with the most compelling experience around tennis, and, because of the small court, it's ideal for virtual reality, so we're trying different things."
NextVR deployed its virtual-reality production truck — unveiled at NAB 2016 — and a production team to the USTA Billie Jean King National Tennis Center to capture the virtual-reality content using RED digital cinema cameras and NextVR's proprietary stereoscopic rig and software. Audio played an important role as well, from including the actual match commentary with the highlights to capturing the ambient noise within Arthur Ashe Stadium.
Prior to the matches, Allen estimated that the virtual reality highlight packages would be three to five minutes long, with the option to be longer or shorter depending on the length of the match. The challenge, he said, is creating a product that demonstrates the capabilities of VR and doesn't simply re-create the linear-broadcast experience.
"It's more than just having a camera courtside," he explained. "As a tennis fan, do you want to see the scoreboard? Do you want to see graphics coming in? Do you want to know how fast the serves are? [Do you want] all those things, and then maybe some backstory on the players? Those are all the things that we're working on and trying.
"VR is still in its infancy," he continued. "Everybody is aware of VR now … but not that many people in the general population of the world [have] tried it. This is actually good because it gives us time to create this incredible, compelling experience in VR that has the storytelling element, the graphics element. It's basically taking the best of what you see on TV and the best of being there in person and making that into a unique experience."
In addition to virtual reality highlights of the matches, which are available on demand, NextVR created exclusive VR experiences at the US Open, including a tour of Arthur Ashe Stadium, featuring the legendary Billie Jean King, and an up-close look at the venue's new retractable roof. Fans can also check out behind-the-scenes video from the practice courts, in the player hallways, and in the locker rooms, all in virtual reality.
"VR is a unique experience because it really does make you feel like you're there," said Allen. "This will provide a perspective, from wherever the cameras are and were at the time, that the fan was not getting from their seat. … It gives a whole other perspective on the experience of watching a match."