US presidential debate streaming figures show broadcasters are making progress online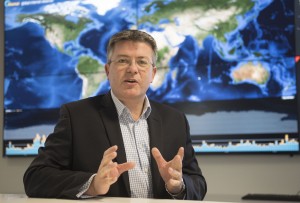 'Eventful' doesn't really come close to describing the sequence of presidential debates that have taken place between candidates Hillary Clinton and Donald Trump over the past few months. With the cycle now complete and thoughts turning towards the polling day of 8 November, just two weeks away, streaming specialist Akamai has released some fascinating data about the online viewing of both the presidential and vice-presidential debates.
A wealth of information is available on the Akamai US election website (https://www.akamai.com/us/en/media-and-delivery/us-election-debate-video-streaming.jsp), but the headline statistics include:
Presidential debate, 26/9/16 – delivered 4.4 Tbps (Rio games level) of maximum peak traffic and 1.8 million concurrent viewers. The highest figures for any of the debates;
Vice-presidential debate, 4/10/16 – 1.6 Tbps maximum peak traffic and 635,000 concurrent users;
Presidential debate, 9/10/16 – 3.6 Tbps traffic delivered and 1.9 million viewers;
Presidential debate, 19/10/16 – 3.8 Tbps max peak traffic delivered and 1.56 million concurrent users.
Akamai plans to issue further updates for both election day itself and the inauguration, which is scheduled to take place on 20 January 2017.
In the wake of a landmark summer for the streaming of major sports events, Ian Munford – EMEA director of product enablement and marketing, media services, Akamai – suggests that news and sports broadcasters alike are continuing to work hard on enhancing online content and make the various platforms as attractive as possible to viewers.
"In the same way that sporting events have seen a huge rise in streaming consumption, news broadcasters have looked to use video to make their content more engaging and draw viewers onto their platform, whether through their website or a mobile app," he tells SVG Europe. "Viewers have embraced this, as video is easy to consume, and can help them understand or empathise with news stories in a way that text and images can't."
But the evolution of audience habits isn't without its implications for news-gathering and content creation. "The time-sensitive nature of news poses significant challenges for editors," says Munford. "Not only do they need to prepare and authenticate their content quicker than the competition to get their story out first, they must also meet the viewers demand for a seamless and high quality experience regardless of device type and connection speed. Failure on either will see viewers migrate to other news providers."