Variety is the spice of life: Maximising the reach of niche sports
By Chris Clarke, CEO, Cerberus Tech
We are living in an age of huge content variety. Over the top (OTT) and subscription video on demand (SVoD) services now allow consumers to access personalised viewing schedules and curated content libraries. Audiences have developed an expectation of endless choice, with content that is intuitively tailored to their personal preferences.
With this much content on offer for other viewers, why is the sports broadcasting industry still so focused on a handful of mainstream sports?
There are of course some deep-rooted reasons why certain sports prove more popular than others. An audience might have an emotional connection to a sport they grew up playing or have fond memories of watching particular matches with family. Some sports are simply more established and have more of a sense of history. This gives them time to develop an organisational structure and secure financial backing. However, while these are significant roadblocks to diversifying sports content, I would argue that the best route to popularity lies in improving access.
Democratising sports
Certain sports are a ubiquitous part of daily life that have become regular viewing. Other events are established fixtures in the calendar, which are eagerly awaited by viewers. During the Olympics, we can see both the public interest in a broad range of sporting events and the opportunities for growth.
Within the world of entertainment, there are plenty of examples which demonstrate how an increase in choice drives consumer demand. Insights from Ampere Analysis recently found that streaming subscriptions in the US have overtaken the number of people living there. With more consumers subscribing to multiple streaming services, there's clearly a cause and effect at play. The increase in availability generates an increase in consumption.
Women's sport has huge potential to generate interest from new audiences, but wider availability is crucial. Last year a YouGov survey found that seven out of 10 people in Britain supported equal coverage for women's sport, but this was under the proviso that there wasn't a reduction in men's coverage. The message for broadcasters and content providers is that fans want to see an increase of sports across the board, rather than limits on what they can watch.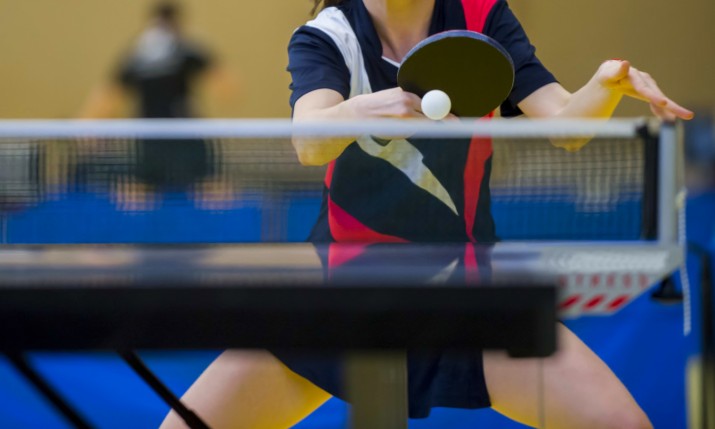 Barriers to broadcasting
Viewers are clearly open to engaging with both women's and niche sports offerings, but until recently the cost of delivering this content was prohibitive. Traditionally, the organisations that wanted to make broadcast-grade, live event feeds available, had to plan for the costs associated with it. This often-included satellite trucks, which would set them back thousands of euros a day. Then came the challenge of navigating a complex downstream cost profile to deliver the content. Delivery involved a number of hurdles, such as arranging BT Tower access, satellite uplink and downlink costs or fibre circuit charges, and the associated encoding and decoding.
Even if a sports organisation is able to accommodate the traditional contribution and distribution costs, they still need to convince international takers to pay to pick-up the feeds. The associated technical fees often become a barrier to entry for potential takers, which severely limits access and consequently the sport's potential for growth.
Time is of the essence
Despite having more rights agreements and financial support than niche sports, long-form sports, such as cricket, golf and tennis experience similar broadcasting challenges. When matches last days rather than hours, content delivery costs can quickly mount up with traditional infrastructure.
The schedules for niche sports can also mean long days. Not all events have a consistent duration, so planning ahead can prove challenging. Traditionally this often results in satellite capacity needing to be overbooked to ensure that the event can be broadcast in full. This adds to the financial pressure on organisations struggling to grow their audience.
Changing technology
Niche sports organisations need to keep overheads low and therefore don't have departments dedicated to assessing contribution of content. They tend to rely on third-party service providers to arrange delivery on their behalf. Many organisations continue to stick with older methods, which can make delivering content prohibitively expensive for tight budgets.
IP delivery has grown exponentially in recent years and has the potential to democratise sport content delivery. The pandemic has necessitated the use of IP for events which needed to limit the number of people on site. With minimal infrastructure and operational set up, IP has allowed many sports organisations to broadcast events safely and in line with social distancing requirements. But it's worth remembering that the streamlined set-up of IP also has cost benefits over the long term. It can help organisations side-step the complexity of the traditional content delivery process and generate demand through availability.
Many venues have the connectivity needed to implement IP contribution and experience considerable savings. But it's what can be done for a broad range of sports once these cost benefits are in place, which is the most exciting part. If organisations can rethink the traditional broadcasting chain, they can deliver significantly more content for less of an investment.
IP can help numerous niche sports organisations with limited financial means to reach new fans and engage with existing ones. It's time for a broader range of sports to reach a bigger audience. As anyone who's spent hours watching the full range of sports available during the Olympics will tell you, variety is the spice of life.