Virtual advertising specialist Supponor renews Gold SVG Europe sponsorship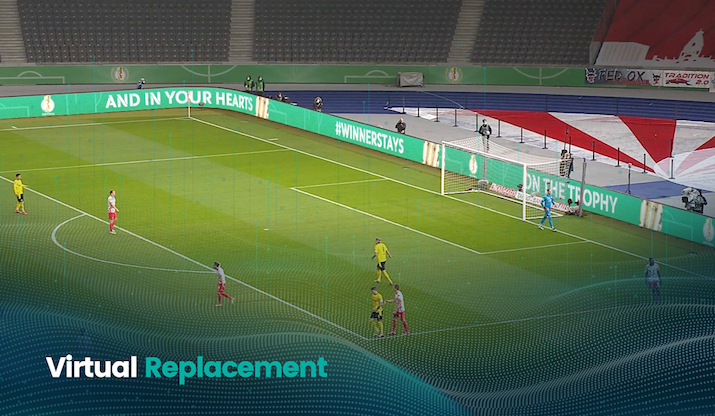 Supponor, which delivers virtual replacement technology of TV-visible signage for real-time broadcast and streaming of live sports events, has renewed its Gold sponsorship of SVG Europe.
The renewal follows an incredibly challenging year for the entire sports industry, but also a year where Supponor has delivered a number of technology innovations and seen a significant breakthrough in commercial deployments as the benefits of its virtual advertising solutions have been realised.
Supponor's complete technology platform delivers an impactful brand activation solution in broadcast sport by integrating virtual advertising overlays and placements with traditional live broadcast solutions. This enhances the value of media and marketing rights for mass-audience sporting events for rights owners and their commercial and broadcast partners.
As a pure-play technology and solutions provider, Supponor has over 15 years of experience in research, development, testing, integration and commercial deployment. It has commercially deployed its virtual advertising solutions at hundreds of live broadcast events across a wide variety of major broadcast territories in football (LaLiga, German Bundesliga, FA, Serie A, Ligue 1), hockey (NHL), motor racing (F1), American football (NFL), basketball (NBA) and other tier 1 sports.
James B Gambrell, CEO of Supponor, said: "Over the years, we have built a successful partnership with SVG Europe, a platform with an incredible reach in the ever-growing sports broadcast community. Our collaboration helps us showcase our best-in-class solutions to the sports industry, keep the sector up to speed with our latest news, as well as nurture our network and keep us on our feet with the latest market trends. We look forward to navigating the return of sports together."
Find out more about the benefits of SVG Europe sponsorship.